IT Systems Administrator - MS O365 (Temporary)
Located in Northern California, the team at Joby Aviation is driven by our goal of creating an affordable, all-electric air transportation system. Imagine a piloted air taxi that takes off vertically, then quietly carries you and your fellow passengers over the congested city streets below, enabling you to spend more time with the people and places that matter most. Since 2009, our team has worked steadily to make this dream a reality. We've designed and tested many generations of prototype aircraft capable of serving in a network of electric air taxis. We're looking for talented, committed individuals to join our team as we push onwards toward certifying the Joby aircraft with the Federal Aviation Administration, scaling our manufacturing, and preparing to launch commercial service in 2025.
Overview
We are seeking an experienced Windows/Office 365 System Administrator who is a team-player with great people skills, can provide solutions, and work independently as well as within a group. The IT Systems Administrator (Temporary) will operate on the premises of a Joby worksite providing Tier 2/3 focus primarily on administration of our Microsoft O365 environment. There could be limited crossover into some support for network, server, storage, and R&D computer systems. Operating in conjunction with IT Network, IT Infrastructure, IT Business Systems and IT Security Operations teams as an on-site resource to troubleshoot, implement, and deploy organization needed systems. This role will take on tasks and projects related to increasing usage and enabling features within our Microsoft O365 environment including SharePoint, PowerBI, PowerAutomate, Exchange, and the Microsoft O365 suite of productivity apps.
Responsibilities
Microsoft O365 Administration
The temporary Windows/Office 365 Systems Administrator will deploy, modify, monitor, and maintain the Office 365 related applications and systems 

Troubleshoot hardware and software errors by running diagnostics, documenting problems and resolutions, prioritizing problems, and assessing impact of issues 

Provide documentation to the IT team for planning and implementation of new or improvements to the Microsoft O365 environment at Joby 

Responsible for administering Windows servers and Office 365 applications on a mixed production environment 

Responsible for the day-to-day operations, monitoring, troubleshooting, automation, and configuration of servers 

Work at multiple sites with multiple clients as well as remote 

Manage Office 365, SharePoint, and Power Platform tools and services 

Administrator of enterprise applications and business systems software 

Administer zero-trust & role-based permissions policy enforcement for access granting to employees, contractors, and temporary hires 

Complete tickets for users related to MS O365 Administration or relay to the team for project management 

Complete site-specific requests that require on premise smart hands 

Manage and order inventory as needed for project plans or company related goals
Required
Associate or bachelor's degree in computer science, Information Technology, System Administration, or a closely related field, or equivalent experience required 

5 years of IT systems administration experience 

Working knowledge of servers, ilo, and ups battery management 

Basic knowledge of server systems, software & hardware deployment tools, and networking protocols 

Basic knowledge of scripting languages and automation tools 

A proven record of accomplishment of developing and implementing IT strategy and plans 

Strong knowledge of implementing and effectively developing service desk and IT operations best practices, including knowledge of security, storage, data protection, and disaster recovery protocols 

Familiar with security protocols and requirements as designated by regulators and auditors and make security recommendations 

Effective verbal and written communication skills. Should be able to adapt communication style to suit different audiences
Desired
Experience with PowerShell 
Experience with hybrid MS Exchange server administration 
Experience with AWS, Azure, & Google Cloud 
Experience with VMware virtualization 
Experience with Linux Ubuntu containerization 
Experience with Docker & Kubernetes containerization 
Experience with Enterprise storage solutions 
Experience monitoring and alerting tuning with Zabbix solutions
Compensation at Joby is a combination of base pay and Restricted Stock Units (RSUs). The target base pay for this position is $34-$39/hr. The compensation package will be determined by job-related knowledge, skills, and experience.
Joby also offers a comprehensive benefits package, including paid time off, healthcare benefits, a 401(k) plan with a company match, an employee stock purchase plan (ESPP), short-term and long-term disability coverage, life insurance, and more.
EEO
Joby is an Equal Opportunity Employer.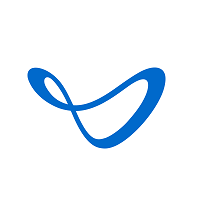 Electric Aerial Ridesharing