Chef
Located in Northern California, the team at Joby Aviation is driven by our goal of creating an affordable, all-electric air transportation system. Imagine a piloted air taxi that takes off vertically, then quietly carries you and your fellow passengers over the congested city streets below, enabling you to spend more time with the people and places that matter most. Since 2009, our team has worked steadily to make this dream a reality. We've designed and tested many generations of prototype aircraft capable of serving in a network of electric air taxis. We're looking for talented, committed individuals to join our team as we push onwards toward certifying the Joby aircraft with the Federal Aviation Administration, scaling our manufacturing, and preparing to launch commercial service in 2025.
Overview
The Chef will report directly to the Head Chef of the company. The Chef is responsible for running the
daily operations of the kitchen.
Responsibilities
Lead, mentor, and manage kitchen team.
Develop and plan menus.
Create prep lists for kitchen crew.
Delegate cleaning and preparation tasks
Train and evaluate BOH staff members
Prepare ingredients to use in cooking (chopping and peeling vegetables, cutting meats, etc.)
Cook food on various cooking equipment (grills, stove, fryer, etc.)
Ensure great presentation by dressing dishes before they are served
Keep a sanitized and orderly environment in the kitchen
Check quality of ingredients
Load and unload dishwashing machines
Wash specific items by hand (knives, machine parts, wooden cutting boards, large pots, etc.)
Manage food ordering and inventory.
Maintain standards for food storage, rotation, quality, and appearance.
Ensure compliance with applicable health codes and regulations.
Establish maintenance and cleaning schedules for equipment, storage, and work areas.
Participate in interview process and selection of kitchen staff.
Schedule staff and assist in human resources processes as needed.
Required
High school diploma
Degree in Culinary studies preferred
Demonstrated knowledge of culinary techniques and practices
Understanding of menu and recipe development techniques
Strong leadership abilities
Ongoing awareness of culinary trends
Understanding of health and sanitation laws
Excellent knife-handling skills
Applied wine and beverage knowledge
Ability to communicate in English verbally and written
Basic computer skills and experience with Microsoft Office (Excel, Outlook)
Desired
Honesty: We encourage a safe environment where open and honest communication is a standard business practice.
Attitude is Everything: It all starts with having the right mindset. We require a positive attitude. You cannot create success for yourself, our company, and coworkers with a negative mindset.
Quality: We take pride in our work and strive to deliver excellence with our services and installations.
Integrity: We do what we say we will do and hold ourselves accountable.
Teamwork: We work together as a group, to become part of something bigger than one individual to achieve a common goal.
Compensation at Joby is a combination of base pay and Restricted Stock Units (RSUs). The target base pay for this position is $28-$41/hour. The compensation package will be determined by job-related knowledge, skills, and experience.
Joby also offers a comprehensive benefits package, including paid time off, healthcare benefits, a 401(k) plan with a company match, an employee stock purchase plan (ESPP), short-term and long-term disability coverage, life insurance, and more.
EEO
Joby is an Equal Opportunity Employer.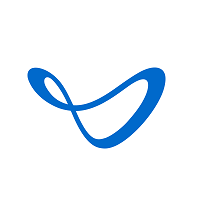 Electric Aerial Ridesharing