Enterprise Operations: IT (Information Technology) Site Administrator
Located in Northern California, the team at Joby Aviation is driven by our goal of creating an affordable, all-electric air transportation system. Imagine a piloted air taxi that takes off vertically, then quietly carries you and your fellow passengers over the congested city streets below, enabling you to spend more time with the people and places that matter most. Since 2009, our team has worked steadily to make this dream a reality. We've designed and tested many generations of prototype aircraft capable of serving in a network of electric air taxis. We're looking for talented, committed individuals to join our team as we push onwards toward certifying the Joby aircraft with the Federal Aviation Administration, scaling our manufacturing, and preparing to launch commercial service in 2025.
Overview
The IT Site Admin will operate on the premises at a Joby worksite providing Tier 2/3 support for network, server, storage, conference media, telephony, and R&D computer systems. Operating in conjunction with the IT Network and IT Infrastructure teams as on-site resources to troubleshoot, implement, and deploy organization needed systems. While still operating on a service desk ticketing system, this role will take on long term projects related to site development and end user systems.
Responsibilities
    Operating System Management (Focus – 30%)

Install and upgrade computer components and software as needed per team

Lead desktop, laptop, and test system support efforts, making sure all desktop applications, workstations, and related equipment problems are resolved in a timely manner with limited disruptions

Responsible for operation and management of multi-OS device management systems to deploy security updates, OS updates, and software

 Linux Ubuntu OS deployments, automation, repair, and software load updating

Cloud PC or AWS Workstation quick deployment VDI (Virtual Desktop Infrastructure) environments

Drive encryption of all workstations and maintain records of inventory

    Onboarding IT Resource (Focus – 25%)

Key speaker for IT Onboarding presentation

Account Setup Walkthrough
Brief Application Overview
Q/A

Attend weekly onboarding meetings with People Team at a morning and afternoon session.

Coordinate weekly employee onboarding registrations against inventory and computer deployments

Generate accounts for new employees and validate onboarding packets

Hold post meeting review and feedback sessions with IT & People

    Service Desk Ticketing (Focus – 25%)

Manage service queues and route tickets to IT Infrastructure or Network as appropriate for higher tier support

Complete site-specific requests that require on premise smart hands

Manage and order inventory as needed beyond forecasting for R&D team needs

Primary focus on licensing and auditing user's vs cost

    Infrastructure (Focus – 15%)

Responsible for the maintenance, troubleshooting and smart hands of computer systems, network devices, servers, and conference media

Troubleshoot hardware and software errors by running diagnostics, documenting problems and resolutions, prioritizing problems, and assessing impact of issues

Provide documentation to IT staff for planning and implementing new or improvements to infrastructure

Zoom & Microsoft Teams room AV administration, deployment, and vendor management

    Administration (Focus – 5%)

Administrators of enterprise applications handling email, messaging, document storage and conferencing platforms.

Zero-Trust & Role based permissions policy enforcement for access granting to employees, contractors, and temporary hires.
Required
Associate or Bachelor's degree in computer science, Information Technology, System Administration, or a closely related field, or equivalent experience required

3-5 years of IT service administration experience

Working knowledge of servers, ilo, and ups battery management

Basic knowledge of server systems, software & hardware deployment tools, and networking protocols

Basic knowledge of scripting languages and automation tools

A proven record of accomplishment of developing and implementing IT strategy and plans

 Strong knowledge of implementing and effectively developing service desk and IT operations best practices, including knowledge of security, storage, data protection, and disaster recovery protocols

Familiar with security protocols and requirements as designated by regulators and auditors, and make security recommendations

Effective verbal and written communication skills. Should be able to adapt communication style to suit different audiences

Experience giving presentations in large, medium, and small settings
Desired
 IT Certs: CompTIA A+, Linux+, MS MCSA, MTA, Apple ACSP
Experience with Jira Service Desk & Integrations
Experience with R&D Test system environments
Experience with Intune / JAMF MDM (Mobile Device Management)
Compensation at Joby is a combination of base pay and Restricted Stock Units (RSUs). The target base pay for this position is $39-$45/hour. The compensation package will be determined by job-related knowledge, skills, and experience.
 Joby also offers a comprehensive benefits package, including paid time off, healthcare benefits, a 401(k) plan with a company match, an employee stock purchase plan (ESPP), short-term and long-term disability coverage, life insurance, and more.
 EEO
Joby is an Equal Opportunity Employer.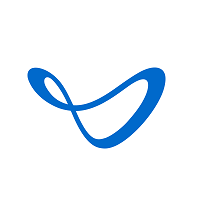 Electric Aerial Ridesharing