CNC- Machinist Milling or Turning
As a CNC Machinist you are responsible for operating modern turning and milling centers, directly contributing to the manufacturing process of our highly complex prototype components. You will work closely with the CAM programming team as well as the manufacturing engineers. Joby Germany GmbH, located in Sauerlach near Munich, is contributing its engineering expertise to the development of our electric vertical take-off and landing (eVTOL) aircraft on its way to serial production, highlighting Joby Aviation's continued growth. 
Our offer:
Long-term collaboration with permanent employment contract with 30 vacation days per year
We support your commuter efforts: Hand in your monthly transportation ticket (MVV) or decide to receive a travel allowance when commuting by car
Charge your electric car for free
We sponsor German visa support if you are relocating from another country to Germany
Kindergarten support – up to 100 Euro each child
"Edenred Card" with 44 Euros tax free extra each month (www.edenred.de)
We support your individual pension plan by subsidizing your individual deferred compensation amount by 20% and by promoting it by another 25 euros per month
Extra payment with Restricted Stock options
Internal and external training and development activities individually tailored to your role at Joby
We highly value your commitment to Joby – we support this by providing flexibility regarding on-site / hybrid / remote work if your role at Joby allows this
Responsibilities
Setting up and optimizing manufacturing processes on the machine
Selecting clamping devices and tools, as well as setting up workpieces
Troubleshooting in the manufacturing process and coordinating with the team
Ensuring the required component quality
Conducting measurements
As a startup, we use new technologies, and the decision-to-implementation process is short. You can also contributeoutside your designated tasks. For example, you can participate in the selection and procurement process of clamping devices and tool systems or participate in performance tests and experiments
Ensuring a smooth workflow in the workshop (supporting Quality Assurance)
Required
Vocational training as a machinist (m/f/d), CNC specialist (m/f/d), industrial mechanic (m/f/d), or a comparable qualification
Several years of professional experience in machining especially with complex prototype parts
Experience in reading and understanding technical drawings
Independent and transparent work style with a focus on teamwork
Fluent in German 
Desired
Basic english language skills
Deep experience in working with complex prototyping parts
EEO
Joby is an Equal Opportunity Employer.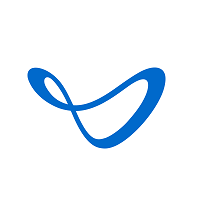 Electric Aerial Ridesharing