Supplier Industrialization Engineer - Powertrain and Mechanical Systems
Located in Northern California, the team at Joby Aviation is driven by our goal of creating an affordable, all-electric air transportation system. Imagine a piloted air taxi that takes off vertically, then quietly carries you and your fellow passengers over the congested city streets below, enabling you to spend more time with the people and places that matter most. Since 2009, our team has worked steadily to make this dream a reality. We've designed and tested many generations of prototype aircraft capable of serving in a network of electric air taxis. We're looking for talented, committed individuals to join our team as we push onwards toward certifying the Joby aircraft with the Federal Aviation Administration, scaling our manufacturing, and preparing to launch commercial service in 2025.
Overview
As a Supplier Industrialization Engineer you will be responsible for critical component development, quality management, continuous improvement, and qualification activities at suppliers. This job requires effective communication at all levels both with internal and external teams, conducting failure analysis, leading process control activities for critical components. You will develop suppliers by teaching best practices for manufacturing, quality, and engineering, delivering on time quantities of high-quality component parts
Responsibilities
Plan, organize, direct and conduct industrialization related activities within the supply chain team 
Develop, Manage, Audit, Improve and Correct supplier planning and execution of component manufacturing and assembly techniques and quality control processes from the advanced development phase to mass production qualification 
Facilitate communication and clarification of technical requirements between Suppliers and Joby Supply Chain, Quality, and Design teams 
Accountable for leading, tracking and improving supplier manufacturing process development and launch readiness for new products and design changes to improve cost, quality, and scalability
Provide leadership for New Product Introduction (NPI) at suppliers in developing exceptionally robust processes and procedures to promote efficient and seamless production of high-quality products
Validate supplier corrective actions involving design and/or process changes to ensure they are robust, sustainable, and implemented for similar potential concerns across manufacturing lines and/or suppliers
Assess new tier 1, tier 2 suppliers and evaluate their capability, work on the onboarding process
Conduct and implement Design for Manufacturing (DFM), and drive design solutions during early design phase with Design Engineering team
Ensure Capacity, Quality, Capex, headcount, Location, and space at Suppliers to meet Joby requirement
Identify Critical to Quality and New Unique Difficult and drive supplier for robust process design
Deliver results as measured by key metrics, such as supplier OEE (Overall Equipment Effectiveness), OTD (On Time Delivery), SCAR (Supplier Corrective Action Request), and VA/VE (Value Added / Value Engineered) improvements
Perform root cause analysis, coordinate, and conduct specialized testing and measurement, and resolve problems
Required
Bachelor's Degree in Electrical, Mechanical, Industrial, Manufacturing Engineering or evidence of experience and exceptional ability
5+ years of assembly plant experience supporting Powertrain, Mechanical Systems or similar in a Supplier Quality, Quality Engineering, or Manufacturing Engineering role
Experience in Quality Systems: PPAP/APQP processes
Strong technical writing ability and an ability to explain complex issues in a concise and plain manner. Must be familiar with SPC, GD&T, and data analysis
Ability to communicate and direct supplier activities at the management level 
Ability to thrive in a fast paced, dynamic environment, and have excellent team building skills in dealing with suppliers, peers, and other functional areas
Understanding manufacturing, material flow, process change, and quality processes
Strong sense for customer service and high attention to detail
Ability to work on own initiative and knows when to seek guidance
Domestic and international travel (expected 50% of the time) is required to engage with Suppliers
Proficient in GD&T, 3D CAD software, CATIA preferred
Compensation at Joby is a combination of base pay and Restricted Stock Units (RSUs). The target base pay for this position is $117,800 - $189,100/yr. The compensation package will be determined by job-related knowledge, skills, and experience. Joby also offers a comprehensive benefits package, including paid time off, healthcare benefits, a 401(k) plan with a company match, an employee stock purchase plan (ESPP), short-term and long-term disability coverage, life insurance, and more.
EEO
Joby is an Equal Opportunity Employer.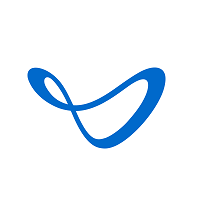 Electric Aerial Ridesharing