Metrology Engineer
Located in Northern California, the team at Joby Aviation is driven by our goal of creating an affordable, all-electric air transportation system. Imagine a piloted air taxi that takes off vertically, then quietly carries you and your fellow passengers over the congested city streets below, enabling you to spend more time with the people and places that matter most. Since 2009, our team has worked steadily to make this dream a reality. We've designed and tested many generations of prototype aircraft capable of serving in a network of electric air taxis. We're looking for talented, committed individuals to join our team as we push onwards toward certifying the Joby aircraft with the Federal Aviation Administration, scaling our manufacturing, and preparing to launch commercial service in 2025.
Overview
Joby Aviation is searching for a metrology engineer with experience dimensionally inspecting parts, assemblies, and tools in a development and production setting. This person should be well versed in all aspects of the metrology process from creating inspection templates to generating inspection reports.
Responsibilities
Dimensionally inspect components, equipment, tooling, and assemblies per engineering drawing. 
Build metrology documentations to accurately define the process for cross-functional teams (equipment & tooling, quality, production, etc.).
Be a subject matter expert in dimensional metrology tools such as CMM, GD&T, and inspection techniques.
Define metrology specifications required for inspection and gauge fixtures for use in metrology applications and a production setting. 
Develop, plan and execute engineering projects.
Solve complex problems, take a new perspective on existing solutions, and exercise judgment based on the analysis of multiple sources of information.
Review engineering drawings for inspectability.
Required
B.S. in Engineering or 4+ years in a related field. 
1 yr of related experience as a metrology engineer or dimensional inspector in automotive, aerospace, or similar manufacturing industries.
Hands-on experience setting up metrology equipment and processes.
Experience with CMM equipment (measuring arms and laser trackers).
Experience with inspection softwares (Polyworks or CAM2).
Experience working with 3D CAD Software (CATIA, NX, or Solidworks).
Familiar with GD&T and common drafting practices in compliance with ASME Y14.5 & Y14.100.
Experience in prototype and production manufacturing in a professional environment.
Excellent verbal communication, highly self-motivated and able to prioritize and execute tasks in a high-pressure environment.
Desired
Compensation at Joby is a combination of base pay and Restricted Stock Units (RSUs). The target base pay for this position is $69,700-$112,400/year. The compensation package will be determined by job-related knowledge, skills, and experience.
Joby also offers a comprehensive benefits package, including paid time off, healthcare benefits, a 401(k) plan with a company match, an employee stock purchase plan (ESPP), short-term and long-term disability coverage, life insurance, and more.
EEO
Joby is an Equal Opportunity Employer.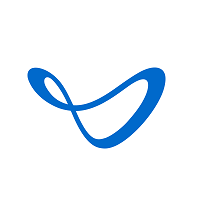 Electric Aerial Ridesharing