Senior Product Manager, Fleet Software
Who we are:
Gatik, the leader in autonomous middle mile logistics, delivers goods safely and efficiently using its fleet of light & medium-duty trucks. The company focuses on short-haul, B2B logistics for Fortune 500 customers including Kroger, Walmart, Tyson Foods, Loblaw, Pitney Bowes, Georgia-Pacific, and KBX; enabling them to optimize their hub-and-spoke supply chain operations, enhance service levels and product flow across multiple locations while reducing labor costs and meeting an unprecedented expectation for faster deliveries. Gatik's Class 3-7 autonomous box trucks are commercially deployed in multiple markets including Texas, Arkansas, and Ontario, Canada.
About the role:
We are seeking a skilled and highly motivated Product Manager to lead the design, definition and development of the Cloud Fleet Management Software. This software pairs with interfaces on our autonomous vehicles to provide Gatik, our customers and our partners with seamless visibility into and interaction with our fleet. This is a high-impact, fast-paced role focused on building technically complex, yet user-friendly, software that is critical to operationalizing self-driving technology and delivering unparalleled logistics services.
This role is onsite 4 days a week at our Mountain View, CA office!
What you'll do:
Drive cloud product roadmap from strategy to execution; ideate, prioritize, define, build, and launch new features and enhancements that achieve business objectives 
Work closely with software engineering team to help them understand business and user needs, prioritize solutions, plan sprints, and execute on the vision
Partner with user researchers and UX/UI designers to create a seamless, user-centric product experience 
Collaborate with customers, customer success, and operations teams to facilitate change management, roll out product releases to external and internal users, mitigate risks, gather feedback, and evaluate impact
Collect and analyze customer requirements and document product requirements for standardized, scalable solutions
Identify dependencies on hardware, autonomy, and infrastructure teams and communicate proactively to ensure alignment of roadmaps
Review technical engineering design documents, evaluate trade offs during implementation, and validate functionality 
Enable sales and marketing teams to communicate product features and benefits in a compelling way
What we're looking for:
Bachelor's degree in Computer Science, Business, or related field 
4+ years of product management experience OR
2+ years of product management experience plus an MBA or advanced Engineering degree
Experience shipping product in a cloud platform
Experience with web and/or mobile products
Experience building software with consumer-grade UI
Experience working with UX/UI designers and user researchers
Experience owning a product end-to-end, from definition to launch
Experience scaling a B2B product
Experience in any cloud platform (Azure preferred)
Experience working in autonomous vehicles, logistics, telematics (preferred)
More about Gatik:
With headquarters in Mountain View, CA and offices in Canada, Texas and Arkansas. Gatik is establishing new standards of success for the autonomous trucking industry every day. Visit us at Gatik for more company information and Jobs @ Gatik for more open roles.
Gatik News:
Taking care of our team:
At Gatik, we connect people of extraordinary talent and experience to an opportunity to create a more resilient supply chain and contribute to our environment's sustainability. We are diverse in our backgrounds and perspectives yet united by a bold vision and shared commitment to our values. Our culture emphasizes the importance of collaboration, respect and agility.
We at Gatik strive to create a diverse and inclusive environment where everyone feels they have opportunities to succeed and grow because we know that together we can do great things. We are committed to an inclusive and diverse team. We do not discriminate based on race, color, ethnicity, ancestry, national origin, religion, sex, gender, gender identity, gender expression, sexual orientation, age, disability, veteran status, genetic information, marital status or any legally protected status.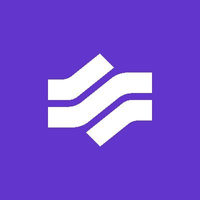 Autonomous Delivery Network for the Middle Mile