Staff ML Engineer
Who we are:
Gatik, the leader in autonomous middle mile logistics, delivers goods safely and efficiently using its fleet of light & medium-duty trucks. The company focuses on short-haul, B2B logistics for Fortune 500 customers including Kroger, Walmart, Tyson Foods, Loblaw, Pitney Bowes, Georgia-Pacific, and KBX; enabling them to optimize their hub-and-spoke supply chain operations, enhance service levels and product flow across multiple locations while reducing labor costs and meeting an unprecedented expectation for faster deliveries. Gatik's Class 3-7 autonomous box trucks are commercially deployed in multiple markets including Texas, Arkansas, and Ontario, Canada.
About the role:
We're looking for high-energy, creative, and collaborative candidates who want to work in a fast-paced, execution-oriented team. You will play an essential role in helping accelerate the development and deployment of our AV software stack. This position has a strong technical background, hands-on software engineering experience, and a knack for solving hard problems.
This role is onsite 4 days a week at our Mountain View, CA office!
What you'll do:
Own development of ML models end-to-end from data strategy, initial development, optimization, production platform validation, and fine-tuning based on metrics and on-road performance
Lead efficient neural network development including quantization, pruning, sparsification, compression, and novel differentiable compute primitives
Build the foundation models for the on-vehicle and offline applications; Develop metrics and tools to analyze errors and understand improvements in our systems
Train and evaluate DNNs for the purpose of benchmarking neural network optimization algorithms – optimizing for latency and power consumption
Design and implement a horizontally scalable, high-throughput cloud inference pipeline for evaluation and KPI calculation
Streamline workflows to allow creation of verified, deployable artifacts from annotated data
Support data preparation for training: building a horizontally scalable data preparation pipeline that is simple to use and doesn't delay training
Support development of tools for introspection and visualization to understand what is going well and what can be improved in our work
What we're looking for:
Bachelor's Degree in Computer Science, Machine Learning or relevant field
Master's Degree with a focus on Machine Learning, Statistics, Optimization or a related field (preferred) or relevant work experience
7+ years of experience working with large ML projects and/or building production ML systems
Excellent C++, Python, and/or CUDA programming skills
Familiarity with modern machine learning environments such as Pytorch
Expert experience with optimization techniques from high-level ML algorithms to low-level HW utilization
Experience in software architecture, system performance, latency, and data flow
Expert experience in machine learning workflows: data sampling and curation, pre-processing, model training, ablation studies, evaluation, deployment, inference optimization
Strong analytical skills, especially for performance troubleshooting (e.g. profiling, roofline model)
Industry experience in building large-scale ML pipelines
Experience with cloud ML training pipelines in Azure (preferred)
High Performance Computing experience (preferred)
More about Gatik:
With headquarters in Mountain View, CA and offices in Canada, Texas and Arkansas. Gatik is establishing new standards of success for the autonomous trucking industry every day. Visit us at Gatik for more company information and Jobs @ Gatik for more open roles.
Gatik News:
Taking care of our team:
At Gatik, we connect people of extraordinary talent and experience to an opportunity to create a more resilient supply chain and contribute to our environment's sustainability. We are diverse in our backgrounds and perspectives yet united by a bold vision and shared commitment to our values. Our culture emphasizes the importance of collaboration, respect and agility.
We at Gatik strive to create a diverse and inclusive environment where everyone feels they have opportunities to succeed and grow because we know that together we can do great things. We are committed to an inclusive and diverse team. We do not discriminate based on race, color, ethnicity, ancestry, national origin, religion, sex, gender, gender identity, gender expression, sexual orientation, age, disability, veteran status, genetic information, marital status or any legally protected status.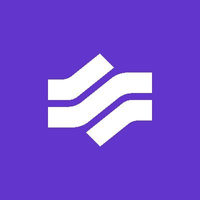 Autonomous Delivery Network for the Middle Mile