Buyer/Planner
Who we are:
Gatik, the leader in autonomous middle mile logistics, delivers goods safely and efficiently using its fleet of light & medium-duty trucks. The company focuses on short-haul, B2B logistics for Fortune 500 customers including Kroger, Walmart, Tyson Foods, Loblaw, Pitney Bowes, Georgia-Pacific, and KBX; enabling them to optimize their hub-and-spoke supply chain operations, enhance service levels and product flow across multiple locations while reducing labor costs and meeting an unprecedented expectation for faster deliveries. Gatik's Class 3-7 autonomous box trucks are commercially deployed in multiple markets including Texas, Arkansas, and Ontario, Canada.
About the role:
This Buyer/Planner will be responsible for Gatik's purchasing of direct and indirect material and managing all activities related to procurement and acquisition of materials to support schedules, cost, quality and delivery, inventory and build kitting. The work will include reviewing requisitions for accuracy and completeness, obtaining required approvals, negotiating pricing, preparing and processing purchase orders and following up with suppliers for changes and delivery. In addition when material is received this person will notify the requestor or move the material in inventory and transact out of inventory for upcoming builds.
This role will work onsite 4 days at our Fort Worth, TX office 5 days week (Monday to Friday - from 9am to 5pm)
What you'll do:
1. Purchasing/Buyer
Provide purchasing support for the DFW office and upcoming builds
Ensure all purchase requirements are being processed.
Expedite shortages to meet manufacturing needs.
Maintain data integrity across systems including ERP, MRP and PLM.
2. Receiving 
Reconcile material receipts and invoicing discrepancies.
Notify requestor that material has been received.
Track and label inventory items with internal part numbers
Label fixed assets
3. Inventory - Responsible for inventory room maintenance and accuracy 
Own and setup the inventory room and track material inventory.
Move material to and from inventory.
Kit material for upcoming builds.
Support Finance with monthly and quarterly audits
4. Returns and RMA
Track all returns to closure - refund/replacement
5. May be required to perform other duties as required and/or assigned.
What we're looking for:
Bachelors Degree in Business or related field or relevant years of work experience
5+ Years in Purchasing/Inventory
Excellent analytical, organizational and problem solving skills
Expert in Excel and Google Sheets
Prior automotive industry experience (preferred)
Familiarity with Netsuite ERP & PLM (preferred)
Startup experience (preferred)
More about Gatik:
With headquarters in Mountain View, CA and offices in Canada, Texas and Arkansas. Gatik is establishing new standards of success for the autonomous trucking industry every day. Visit us at Gatik for more company information and Jobs @ Gatik for more open roles.
Gatik News:
Taking care of our team:
At Gatik, we connect people of extraordinary talent and experience to an opportunity to create a more resilient supply chain and contribute to our environment's sustainability. We are diverse in our backgrounds and perspectives yet united by a bold vision and shared commitment to our values. Our culture emphasizes the importance of collaboration, respect and agility.
We at Gatik strive to create a diverse and inclusive environment where everyone feels they have opportunities to succeed and grow because we know that together we can do great things. We are committed to an inclusive and diverse team. We do not discriminate based on race, color, ethnicity, ancestry, national origin, religion, sex, gender, gender identity, gender expression, sexual orientation, age, disability, veteran status, genetic information, marital status or any legally protected status.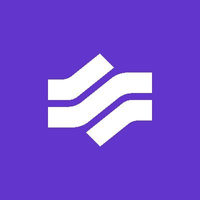 Autonomous Delivery Network for the Middle Mile