Sr/Staff Systems Integration Engineer, Autonomy
Who we are:
Gatik, the leader in autonomous middle mile logistics, delivers goods safely and efficiently using its fleet of light & medium-duty trucks. The company focuses on short-haul, B2B logistics for Fortune 500 customers including Kroger, Walmart, Tyson Foods, Loblaw, Pitney Bowes, Georgia-Pacific, and KBX; enabling them to optimize their hub-and-spoke supply chain operations, enhance service levels and product flow across multiple locations while reducing labor costs and meeting an unprecedented expectation for faster deliveries. Gatik's Class 3-7 autonomous box trucks are commercially deployed in multiple markets including Texas, Arkansas, and Ontario, Canada.
About the role:
Gatik is hiring a Sr/Staff Systems Integration Engineer (Autonomy) to help speed up our autonomous truck development. As a system integration engineer, you will oversee the deployment of next-generation compute, sensor, Dbw and data networking systems for autonomous vehicles.  
This role is essential and fundamental to ensure systems operate predictably at all times. The team is also responsible for supporting bring up R&D + Production test benches and support manufacturing operations for the vehicle.
This role is onsite 4 days a week at our Mountain View, CA office!
What you'll do:
Provide comprehensive advance systems expertise in integrating and bringing architecture changes and component revisions, thus ensuring that new configurations work as expected
Serve as a primary contributor to ensure software system robustness & assist with advance technology SW integration in the vehicle network
Triage system software bugs and investigate perceived issues, escalating when appropriate and driving to resolution
Hands-on vehicle bring up of in-house high compute ECUs and full autonomy sensor suite for data collection
Design, implement and bring-up test benches for Hardware-Software integration
Lead and drive debugging of the HW/SW issues to closure. Identify and work with key cross-functional partners to root cause and provide resolution
Develop test automation to support autonomous truck production
Develop new processes and human workflows to improve scalability and stability
What we're looking for:
BS or MS in Mechanical Engineering, Electrical Engineering/Computer Science or related field
Fluency in Python or similar scripting language
Strong HW/FW debugging and problem solving skills
Strong written and verbal communication skills
Hands-on experience debugging complex systems that involve multiple ECUs with interfaces to various vehicle sub-systems
Experience with designing and deploying HiL test setups
Experience in the automotive, trucking, aerospace, robotics, or automation industry with production at scale
More about Gatik:
With headquarters in Mountain View, CA and offices in Canada, Texas and Arkansas. Gatik is establishing new standards of success for the autonomous trucking industry every day. Visit us at Gatik for more company information and Jobs @ Gatik for more open roles.
Gatik News:
Taking care of our team:
At Gatik, we connect people of extraordinary talent and experience to an opportunity to create a more resilient supply chain and contribute to our environment's sustainability. We are diverse in our backgrounds and perspectives yet united by a bold vision and shared commitment to our values. Our culture emphasizes the importance of collaboration, respect and agility.
We at Gatik strive to create a diverse and inclusive environment where everyone feels they have opportunities to succeed and grow because we know that together we can do great things. We are committed to an inclusive and diverse team. We do not discriminate based on race, color, ethnicity, ancestry, national origin, religion, sex, gender, gender identity, gender expression, sexual orientation, age, disability, veteran status, genetic information, marital status or any legally protected status.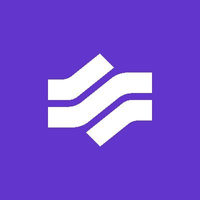 Autonomous Delivery Network for the Middle Mile