Senior/Staff Test & Validation Engineer, Sensors and Components
Who we are:
Gatik, the leader in autonomous middle mile logistics, delivers goods safely and efficiently using its fleet of light & medium-duty trucks. The company focuses on short-haul, B2B logistics for Fortune 500 customers including Kroger, Walmart, Tyson Foods, Loblaw, Pitney Bowes, Georgia-Pacific, and KBX; enabling them to optimize their hub-and-spoke supply chain operations, enhance service levels and product flow across multiple locations while reducing labor costs and meeting an unprecedented expectation for faster deliveries. Gatik's Class 3-7 autonomous box trucks are commercially deployed in multiple markets including Texas, Arkansas, and Ontario, Canada.
About the role:
Gatik is hiring a Senior/Staff Test & Validation Engineer for Sensors and Components. In this role, you will develop sensor tests and validation plans for sensors and components based upon the requirements provided. Additionally you will design test profiles, run and manage these tests, collect and interpret the data and submit test reports summarizing the results. You will work closely with other teams to ensure that your tests and test-plans meet the needs of the project goals and provide valuable feedback to the design process. You will run tests internally as well as working with external vendors for the testing and validation of our state-of-the-art autonomy components and systems.
This role is onsite 4 days a week at our Mountain View, CA office!
What you'll do:
Define use cases and requirements for the autonomous-driving sensor suite, including cameras, lidar, radar, and near-range sensors
Develop and execute hands-on sensor tests to improve perception performance and production readiness
Manage relationships with contract manufacturers, suppliers, and external partners.
Work with the perception team to identify, understand, and solve sensor (camera, lidar, radar) performance issues
Create test and validation plans for AV hardware components and subsystem
Gather data to support component testing and validation plan creation
Design custom test profiles as needed utilizing our field measurement and requirements
Perform tests internally and manage outsourced testing activities as needed
Collect measurements, interpret data and generate test reports to provide feedback to the cross-functional teams
Design, assemble, operate and maintain test equipment and infrastructure
Run test campaigns for the components or subsystems
Support the creation of reliability and performance benchmarks for custom components
Collaborate with cross-functional teams to support testable requirement creation
What we're looking for:
Bachelor's degree in Electrical Engineering, optics or a related field
Experience with sensor technology such as camera, lidar, and radar
5+ years of engineering testing & validation experience in the hardware space with a strong focus on designing & managing validation plans
Experience defining and managing electrical, optics tests
Experience with data acquisition systems for testing and data processing 
Experience with designing and deploying HiL test setups
Experience in the automotive, trucking, aerospace, robotics, or automation industry with production at scale
Familiarity to automate workflows (preferred)
Familiarity with Python
More about Gatik:
With headquarters in Mountain View, CA and offices in Canada, Texas and Arkansas. Gatik is establishing new standards of success for the autonomous trucking industry every day. Visit us at Gatik for more company information and Jobs @ Gatik for more open roles.
Gatik News:
Taking care of our team:
At Gatik, we connect people of extraordinary talent and experience to an opportunity to create a more resilient supply chain and contribute to our environment's sustainability. We are diverse in our backgrounds and perspectives yet united by a bold vision and shared commitment to our values. Our culture emphasizes the importance of collaboration, respect and agility.
We at Gatik strive to create a diverse and inclusive environment where everyone feels they have opportunities to succeed and grow because we know that together we can do great things. We are committed to an inclusive and diverse team. We do not discriminate based on race, color, ethnicity, ancestry, national origin, religion, sex, gender, gender identity, gender expression, sexual orientation, age, disability, veteran status, genetic information, marital status or any legally protected status.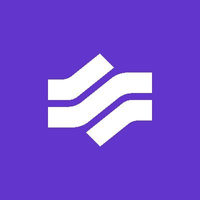 Autonomous Delivery Network for the Middle Mile