Senior/Staff Mechanical Engineer
Who we are:
Founded in 2017, Gatik is the leader in autonomous middle mile logistics. We deliver goods safely and efficiently using medium duty trucks with a focus on short-haul, B2B logistics for Fortune 500 customers such as Walmart and Loblaw. Gatik enables our customers to optimize their hub-and-spoke operations, enhance service levels and product flow across multiple locations while reducing labor costs and meeting an unprecedented expectation for faster deliveries. 
About the role:
As a Senior or Staff Mechanical Engineer in our Hardware Integration team you will be responsible for the engineering & design of support structures for the sensor stack, aesthetic covers, and establishing the processes needed to do this at a low volume production scale. You will work as part of a multidisciplinary team delivering high quality vehicle builds following best engineering practices & standards. Your area of expertise is mechanical integration of electronic components, and packaging of different electronic & electrical components. You love to generate new design ideas in CAD & are extremely comfortable with hand-tools and rapid prototyping fabrication to test out your design.
What you will do:
Lead the engineering efforts for the mechanical design & analysis from ideation to drawing release.
Lead, mentor and grow the mechanical engineering discipline by creating standards & processes..
Champion the DFM, DFA & DFS efforts during the design cycle.
Analyze your designs using tools like FEA (static, natural frequency,etc).
Closely collaborate with validation team in creation & execution of the test plan
Perform detailed calculations of selected components eg. bolted/ welded/ bonded joints, seals, etc.
Perform tolerance stack-up analysis for your design and use appropriate GD&T strategy.
Work on cooling solutions for sensors & other electronic components.
Own the BOM for your design & work cross functionally with procurement & manufacturing for downstream processes.
Build and bring-up prototype vehicles following best engineering practices & standards.
What we are looking for:
5+ years of experience designing & analyzing complex mechanical structures and integration of hardware.
An engineering degree in Mechanical, Mechatronics or an equivalent field.
Experience working with sensors like Lidars, Radars, Camera, GNSS etc
Working knowledge of ISO 26262 & its relevance to mechanical integration of E&E components.
Excellent skills for 3D CAD design & 2D drafting per ASME Y14.5 (SolidWorks preferred)
Experience in FE analysis (vibration experience bonus)
Experience working in an engineering process environment eg. using PDM & PLM, creating ECOs, generating BOMs, CM etc.
Expertise in creating Aluminum & steel designs, with a focus on sheet metal fabrication, welded design, extrusions & machined design.
Expertise in tolerance stacking, especially linear & simple 2D stacks.
Proficient with using 3D printing tools.
Expertise in component selection and specification (seals, fasteners, materials, coatings etc.)
Familiarity with hand tools including drills, brake presses, oscillating saws, grinders, rotary tools etc.
Bonus Skills:
Experience in design of heat sinks, heat exchangers, thermal design & CFD
Experience working with sensor cleaning & sensor protection solutions
Working knowledge of python
Working knowledge of optics
Understanding of E&E basics like power draw, high data rate cables, connectors,etc.
More about Gatik:
With headquarters in Mountain View, CA and offices in Canada, Texas, Louisiana and Arkansas, Gatik is establishing new standards of success for the autonomous trucking industry every day. Visit us at Gatik for more company information and Jobs @ Gatik for more open roles.
Gatik News:
Taking care of our team:
At Gatik, we connect people of extraordinary talent and experience to an opportunity to create a more resilient supply chain and contribute to our environment's sustainability. We are diverse in our backgrounds and perspectives yet united by a bold vision and shared commitment to our values. Our culture emphasizes the importance of collaboration, respect and agility.
We at Gatik strive to create a diverse and inclusive environment where everyone feels they have opportunities to succeed and grow because we know that together we can do great things. We are committed to an inclusive and diverse team. We do not discriminate based on race, color, ethnicity, ancestry, national origin, religion, sex, gender, gender identity, gender expression, sexual orientation, age, disability, veteran status, genetic information, marital status or any legally protected status.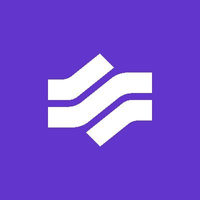 Autonomous Delivery Network for the Middle Mile