Autonomous Vehicle Technician, Electrical & Electronics
Who we are:
Gatik, the leader in autonomous middle mile logistics, delivers goods safely and efficiently using its fleet of light & medium-duty trucks. The company focuses on short-haul, B2B logistics for Fortune 500 customers including Kroger, Walmart, Tyson Foods, Loblaw, Pitney Bowes, Georgia-Pacific, and KBX; enabling them to optimize their hub-and-spoke supply chain operations, enhance service levels and product flow across multiple locations while reducing labor costs and meeting an unprecedented expectation for faster deliveries. Gatik's Class 3-7 autonomous box trucks are commercially deployed in multiple markets including Texas, Arkansas, and Ontario, Canada.
About the role:
Gatik is hiring an Autonomous Vehicle Technician for our Electrical and Electronics team to support Gatik's autonomous truck development. As an AV technician, you will assist the build and development of next generation autonomous trucks and you will expose many learning opportunities about sensors, harnesses, computers et al.
This role is essential to ensure hardware day-to-day deployment. Onsite at our Mountain View, CA office is a must.
What you'll do:
Install different types of electrical/electronic components on testbench or vehicles including sensors such as camera modules, radars, lidars, GPS, etc.
Create & install wiring including drilling holes and running wires on testbenches or vehicles
Perform soldering, component tests, diagnostics, etc for cross functional teams
Make/fix harnesses with industry best practices and compliance with automotive standards
Perform sensor calibration tasks such as camera intrinsic/extrinsic calibration
Measure and troubleshoot devices to evaluate the proper performance of electrical components
Help the engineering team and support customers on-site to ensure a proper test vehicle platform as well as data collection
Work with general fleet maintenance and repair if required; support field technicians for diagnostics
Create and develop service and maintenance documents (service manual procedures, containments, etc.)
What we're looking for: 
High School Diploma, Two year tech degree or higher preferred. Computer skills required. English language proficiency required
Quick learner with the ability to follow instructions and procedures
Familiarity with computers and data entry
Hands-on experience with soldering
Hands-on experience with harness tools and making/fixing harnesses
Good attitude and willingness to contribute to process improvement
Ability to record results of testing according to procedures
Lifting and moving some equipment
More about Gatik:
With headquarters in Mountain View, CA and offices in Canada, Texas and Arkansas. Gatik is establishing new standards of success for the autonomous trucking industry every day. Visit us at Gatik for more company information and Jobs @ Gatik for more open roles.
Gatik News:
Taking care of our team:
At Gatik, we connect people of extraordinary talent and experience to an opportunity to create a more resilient supply chain and contribute to our environment's sustainability. We are diverse in our backgrounds and perspectives yet united by a bold vision and shared commitment to our values. Our culture emphasizes the importance of collaboration, respect and agility.
We at Gatik strive to create a diverse and inclusive environment where everyone feels they have opportunities to succeed and grow because we know that together we can do great things. We are committed to an inclusive and diverse team. We do not discriminate based on race, color, ethnicity, ancestry, national origin, religion, sex, gender, gender identity, gender expression, sexual orientation, age, disability, veteran status, genetic information, marital status or any legally protected status.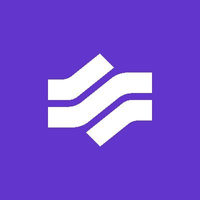 Autonomous Delivery Network for the Middle Mile