Truck Mechanic and Fleet Maintenance Technician
Join Gatik, the industry leader in autonomous (self-driving) middle-mile logistics.
We specialize in fully autonomous medium-duty trucks for short-haul, B2B product delivery for major retailers.
In 2021 Gatik became the first in the world to develop a fully driverless commercial delivery route.
Together our team is developing an industry-changing product.
Our cutting-edge medium-duty box trucks require a seasoned professional to join the Dallas team to handle fleet maintenance and vehicle repairs before the autonomous trucks can be created and introduced to the market.  Employees at Gatik have the chance to take part in building solutions for an intriguing and urgent global challenge.
About the role:
We are seeking qualified auto technicians to work on Gatik's fleet of Autonomous Trucks. Our ideal applicant is someone who can work under pressure, is knowledgeable about computers and electronics as well as the mechanics of box or long-haul vehicles is comfortable carrying out mechanical maintenance and repairs, and excited to support our company mission related to the maintenance of our state-of-the-art fleet vehicles. This role is critical in our mission to identify and fix problems and keep our fleet technology in good working order.
This position is hourly (non-exempt) and is onsite at several of our Dallas Metroplex locations!
What you'll do:
Perform light- and medium-duty truck maintenance, diagnostics, and required repairs (Class 2-6)
Diagnose the air conditioning, computer, primary and/or advanced fuel ignition, electrical, suspension, and/or hydraulic braking systems.
Identify mechanical problems, either visually or with computer diagnostic equipment.
Diagnose issues with wiring, fix car harnesses, and replace damaged electrical parts as needed.
Examine and carry out the initial vehicle configuration for autonomous fleet use and testing.
Fix computer and networking problems in the truck's dashboard.
Set up dealer services and expert repairs.
Contribute to the creation of assembly, troubleshooting, and repair documentation in FleetIO
Track and record changes made to the cars and task completions in FleetIO.
Complete sensor replacement, calibration, and installation.
Performs further tests that may include test driving the vehicle to ensure repairs are completed correctly.
Whenever necessary, be available for after-hours and weekend service calls.
As needed, travel to and provide support at off-site locations
Performs other assignments (or duties) as required
Disclaimer: This job description is general in nature and is not designed to contain or to be interpreted as a comprehensive inventory of all duties, responsibilities and qualifications required of employees assigned to the job
What we're looking for:
High School Diploma or equivalent work experience.
7+ years of relevant experience as an automotive technician, mechanic, or other related fields working on box or large haul trucks.
Current driver's license with a clean driving record – CDL Preferred.
Experience safely operating vehicles equipped with manual and automatic transmissions
Demonstrated competency in repair and maintenance of Brakes, Electrical, PMI, Powertrain, and Trailing Equipment.
Strong knowledge of wiring, soldering, crimping, splicing, and repairing
Extensive knowledge of the specialized area and general vehicle repair.
Excellent mechanical repair skills.
Ability to visually diagnose mechanical issues.
Proficient with computer diagnostic equipment and software.
Ability to read service and repair manuals.
Able to frequently lift components weighing up to 110 pounds with appropriate equipment and/or assistance from another person.
Ability to enter and exit the driver's compartment of the truck and/or behind the cab using normal available footholds and handholds.
Ability to perform repairs in a timely fashion.
Demonstrated technical troubleshooting skills
Reliable and strong work ethic
Preferred Experience:
A heavy-duty vehicle maintenance certificate obtained from an accredited vehicle maintenance vocational/trade school
Active CDL License
Medium/Heavy Truck Master ASE Certification
Strong competency in vehicle maintenance and diagnostics
Experience in building and repairing computer networking systems
Experience with diagnosing and repairing modern CAN bus-based automotive systems
Experience with FleetIO
More about Gatik:
With headquarters in Mountain View, CA and offices in Canada, Texas and Arkansas. Gatik is establishing new standards of success for the autonomous trucking industry every day. Visit us at Gatik for more company information and Jobs @ Gatik for more open roles.
Gatik News:
Taking care of our team:
At Gatik, we connect people of extraordinary talent and experience to an opportunity to create a more resilient supply chain and contribute to our environment's sustainability. We are diverse in our backgrounds and perspectives yet united by a bold vision and shared commitment to our values. Our culture emphasizes the importance of collaboration, respect and agility.
We at Gatik strive to create a diverse and inclusive environment where everyone feels they have opportunities to succeed and grow because we know that together we can do great things. We are committed to an inclusive and diverse team. We do not discriminate based on race, color, ethnicity, ancestry, national origin, religion, sex, gender, gender identity, gender expression, sexual orientation, age, disability, veteran status, genetic information, marital status or any legally protected status.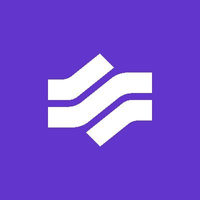 Autonomous Delivery Network for the Middle Mile