Fleet Dispatcher
Who we are:
Founded in 2017, Gatik is the leader in autonomous middle mile logistics. We deliver goods safely and efficiently using medium duty trucks with a focus on short-haul, B2B logistics for Fortune 500 customers such as Walmart and Loblaw. Gatik enables our customers to optimize their hub-and-spoke operations, enhance service levels and product flow across multiple locations while reducing labor costs and meeting an unprecedented expectation for faster deliveries.
About the role:
As a Fleet Dispatcher at Gatik, you will act as the central point of contact for emergency/non-emergency communication and reporting. You'll receive requests via Slack, phone and Zoom, transmit messages to drivers and clients, track freight and vehicles, and ensure drivers are following proper processes while reporting information as required. 
The goal is to facilitate proper delivery and driving processes by communicating well and ensuring the accurate and timely transmission of information. All candidates must have the ability to think quickly on their feet and troubleshoot last-minute issues, while communicating with Autonomous Vehicle Operators (AVOs) on Slack, call, or through text. The ideal candidate will calmly handle both emergency and non-emergency situations with a solution-oriented approach and communicate professionally with the staff and client personnel to ensure seamless operations.
As our company grows in the AV space, take on new client roles, add vehicles to our fleet, and modify our vehicle configurations you will support top fortune 500 clients at a local and international level. 
This position is hourly (non-exempt) and is a work from home opportunity. Pay rate starts at $19.00 CAD. Our current shift schedule is Friday, Saturday & Sunday from Noon to Midnight. 
What you'll do:
Communicate to the AVOs who is on shift and what vehicle they will operate for the day and dispatch drivers to appropriate locations according to predetermined schedules, customer requests or immediate needs 
Log the schedules, delivery times, shipment arrivals, delays and any communication with the hub
Communicate daily metrics, events and occurrences that happened during your shift GPS tracking of vehicles with the appropriate stakeholders internally
Take all inbound/outbound calls for the fleet operations team, while maintaining contact with drivers throughout their shifts and address any routing issues they might have
Receive emergency and non-emergency instant messages or calls and provide solutions 
Address problems and requests by transmitting information or providing solutions
Receive and dispatch orders and updates to ensure deliveries are flowing smoothly
Prioritize tasks according to urgency and importance
Monitor the status of drivers and deliveries to coordinate and prioritize their schedule
Provide drivers and clients with information about updates and completed tasks, while updating customers on the status of their deliveries, including any delays
Keep an organized way to track work requests, customer requests, completed requests, expenses for services, inventory records and other information
Maintain vehicle operator work records using computerized or manual methods and ensure timesheets and payroll summaries are completed accurately
What we're looking for:
3 years or more of proven experience as a dispatcher in the transportation, fleet, shipping or warehouse capacity 
Tech-savvy with knowledge of instant messaging and order management systems
Fast typing, with experience in data entry
Knowledge of procedures and guidelines for emergency situations
Outstanding organizational and multitasking abilities
Excellent written and communication skills
Sound judgment and critical thinking
Knowledge and understanding of Canada and Ontario regulations as it relates to Hours of Service, compliance, etc.(preferred)
Additional Requirements (need to have):
Access to stable, high-speed internet connection 
Access to a computer that can run order management software, Slack, and dispatching software
More about Gatik:
With headquarters in Mountain View, CA and offices in Canada, Texas, and Arkansas. Gatik is establishing new standards of success for the autonomous trucking industry every day. Visit us at Gatik for more company information and Jobs @ Gatik for more open roles.
Gatik News:
 Taking care of our team:
At Gatik, we connect people of extraordinary talent and experience to an opportunity to create a more resilient supply chain and contribute to our environment's sustainability. We are diverse in our backgrounds and perspectives yet united by a bold vision and shared commitment to our values. Our culture emphasizes the importance of collaboration, respect and agility.
We at Gatik strive to create a diverse and inclusive environment where everyone feels they have opportunities to succeed and grow because we know that together we can do great things. We are committed to an inclusive and diverse team. We do not discriminate based on race, color, ethnicity, ancestry, national origin, religion, sex, gender, gender identity, gender expression, sexual orientation, age, disability, veteran status, genetic information, marital status or any legally protected status.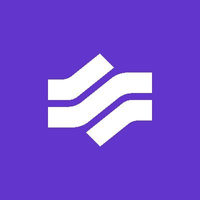 Autonomous Delivery Network for the Middle Mile