Automotive Technician/Mechanic
Who we are:
Founded in 2017, Gatik is the leader in autonomous middle mile logistics. We deliver goods safely and efficiently using medium duty trucks with a focus on short-haul, B2B logistics for Fortune 500 customers such as Walmart and Loblaw. Gatik enables our customers to optimize their hub-and-spoke operations, enhance service levels and product flow across multiple locations while reducing labor costs and meeting an unprecedented expectation for faster deliveries.
About the role:
We are looking for experienced automotive technician or mechanic looking to work on Gatik's autonomous trucking fleet. Our ideal candidate is someone who can meet accelerated deadlines, is familiar with computers & electronics as well as the mechanical aspects of box or long haul trucks, and feels confident in performing mechanical repairs & maintenance. This role is an hourly (non-exempt) role with Gatik.
 This role will be onsite 5 days a week at our Toronto, ON, CN office!
What you'll do:
Perform maintenance, diagnosis, and required repairs on light/medium duty trucks (Class 2-6)
Diagnose brake and hydraulic, exhaust, primary and/or advanced fuel ignition & electrical, suspension & alignment, air conditioning, and computer systems
Trace wiring faults, diagnose failures, repair automotive harnesses, and replace electrical components as necessary
Inspect and perform initial vehicle setup for autonomous fleet operation and testing
Troubleshoot networking and computer issues in the dash of the truck
Organize dealer services and specialist repairs
Assist in creating assembly, troubleshooting and repair documentation in FleetIO
Track and document task completions and changes made to the vehicles in FleetIO
Assist in the installation, calibration, and replacement of automotive sensors
Be on-call for off-shift and weekend service calls, as required
Travel to and support at off-site locations, as required
Assist the engineering team with diagnostics and testing to improve the product
Communicate with the procurement team to obtain needed parts
Maintain a clean and safe work environment; clean spills and debris immediately to reduce hazards
What we're looking for:
High School Diploma or equivalent work experience
 Skilled Trades Certifications, Automotive Service Technician (310S) Truck Trailer Service Technician (310J) (Preferred)
7+ years of relevant experience as an automotive technician, mechanic, or other related fields working on box or large haul trucks
Current driver's license with a good standing driving record
Strong knowledge of wiring, soldering, crimping, splicing, and repairing
Strong competency in vehicle maintenance and diagnostics, trucking (preferred)
Demonstrated technical troubleshooting skills
Reliable and strong work ethic
Experience in building and repairing computer networking systems (preferred)
Experience with diagnosing and repairing modern CAN bus-based automotive systems (preferred)
More about Gatik:
With headquarters in Mountain View, CA and offices in Canada, Texas and Arkansas. Gatik is establishing new standards of success for the autonomous trucking industry every day. Visit us at Gatik for more company information and Jobs @ Gatik for more open roles.
Gatik News:
Taking care of our team:
At Gatik, we connect people of extraordinary talent and experience to an opportunity to create a more resilient supply chain and contribute to our environment's sustainability. We are diverse in our backgrounds and perspectives yet united by a bold vision and shared commitment to our values. Our culture emphasizes the importance of collaboration, respect and agility.
We at Gatik strive to create a diverse and inclusive environment where everyone feels they have opportunities to succeed and grow because we know that together we can do great things. We are committed to an inclusive and diverse team. We do not discriminate based on race, color, ethnicity, ancestry, national origin, religion, sex, gender, gender identity, gender expression, sexual orientation, age, disability, veteran status, genetic information, marital status or any legally protected status.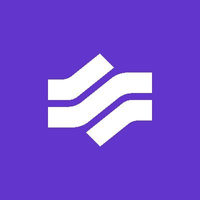 Autonomous Delivery Network for the Middle Mile