Material and Process Engineer
Located in Northern California, the team at Joby Aviation is driven by our goal of creating an affordable, all-electric air transportation system. Imagine a piloted air taxi that takes off vertically, then quietly carries you and your fellow passengers over the congested city streets below, enabling you to spend more time with the people and places that matter most. Since 2009, our team has worked steadily to make this dream a reality. We've designed and tested many generations of prototype aircraft capable of serving in a network of electric air taxis. We're looking for talented, committed individuals to join our team as we push onwards toward certifying the Joby aircraft with the Federal Aviation Administration, scaling our manufacturing, and preparing to launch commercial service in 2025.
Overview
Joby Aviation is seeking a materials engineer to join our powertrain materials and process team. The ideal candidate will have experience with materials and mechanical testing in a professional lab environment. This role will interface with all teams across the organization: quality, design, manufacturing, reliability. The person will generate and test articles in support of material selection and qualification, process development, and quality assurance. This individual should be highly organized and self-driven to maximize their impact in Joby Aviation's fast-paced environment.
Responsibilities
Manage and expand engineering laboratory capabilities. Work with external service providers as needed.
Maintain a safe, organized lab environment for constant throughput.
Plan and conduct both standard and custom material tests.
Generate professional test reports, effectively communicate results, concerns, ideas with cross functional teams.
Collaborate with design engineers, quality engineers, and materials engineers to Support a diverse range of projects concurrently.
Support failure analysis as part of a team.
Required
B.S. in engineering and 3-5 years of relevant experience, or PhD with 2+ years of relevant experience. Materials Engineering preferred; relevant fields accepted.
Experience in all aspects of test campaigns from planning through reporting.
Strong problem solving and communication skills.
Excellent written communication in both presentations and written reports.
Demonstrated capability of working safely in a lab environment with chemicals.
Desired
Experience with mechanical test equipment and software (Instron/BlueHill).
Experience administrating a laboratory.
Experience negotiating and purchasing lab equipment.
Familiarity with material endurance testing, lap shear test methods, testing of adhesives and sealants.
Working knowledge of scanning electron microscopy.
Experience measuring rheology of curable materials.
Compensation at Joby is a combination of base pay and Restricted Stock Units (RSUs). The target base pay for this position is $95,700 - $127,600/Annually. The compensation package will be determined by job-related knowledge, skills, and experience.
Joby also offers a comprehensive benefits package, including paid time off, healthcare benefits, a 401(k) plan with a company match, an employee stock purchase plan (ESPP), short-term and long-term disability coverage, life insurance, and more.
EEO
Joby is an Equal Opportunity Employer.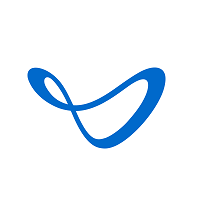 Electric Aerial Ridesharing