Senior Flight Test Engineer (Marina, CA or Edwards AFB vicinity)
Located in Northern California, the Joby Aviation team is steadily working toward our goal of creating an affordable, all-electric air transportation system. Imagine an air taxi that takes off vertically, then quietly and quickly carries you over the traffic congestion below, giving you back the time that otherwise would have spent sitting in traffic. Since 2009, our team has been making this dream a reality, designing and flight testing a prototype aircraft capable of serving in a network of electric air taxis. We're looking for talented individuals to join our team as we push onwards toward certifying the aircraft with the Federal Aviation Administration and preparing for commercialization with launch targeted in select markets for 202
Overview
Joby Aviation is seeking a passionate and driven Senior Flight Test Engineer to join our flight test team. This role requires a wide range of knowledge and skill that includes developing detailed flight test plans for experimental CTOL/VTOL fly-by-wire aircraft, executing testing as a crewmember, and test data analysis. The role involves planning and execution of both development and certification flight testing. Flight testing at Joby Aviation is very fast-paced, and we are looking for an individual who can work with system designers to develop test procedures, deal with frequently changing test scenarios, and lead/follow effectively. Previous experience and/or training as a Flight Test Engineer is required. Flight Analyst DER or ODA Unit Member is desired. While the flight test team is based in Marina, CA, opportunities exist for suitable candidates in both Marina and at Edwards AFB. Successful candidates relocating to the Marina area will initially be required to support regular short-duration deployments to Edwards AFB.
Responsibilities
Develop test programs to strategically expand the envelope and capabilities of our vehicles from experimental development through certification flight test. 
Perform flight test planning, flight readiness reviews, flight briefs/debriefs, act as a crewmember during test execution and perform post flight data analysis. 
Conducts engineering analysis of flight test data to support aircraft design and certification deliverables.
Coordinates with other engineering groups to ensure input from subject matter experts informs test planning and test execution.
Works as a member of the flight crew including monitoring data in real time to assure the safety and proper conduct of flight tests.
Reports on completed tests including reporting any observed deficiencies and findings of compliance with requirements or regulations.
Advises the flight test pilot of nature of the data to inform real time decisions affecting safety, efficiency and effectiveness.
Develop expert level knowledge of the systems and aircraft under test.
Completes administrative work associated with testing including configuration management, squawk reporting, flight limitation management and test card creation.
Assists with troubleshooting and root cause investigation of issues observed during flight testing.
Develops flight manuals and supporting documentation necessary to operate the vehicles in a safe manner in accordance with established operating procedures and practices.
Other duties as assigned or required.
Required
Bachelor of Science (Aerospace, Mechanical, Electrical Engineering or other technical field) degree or equivalent experience and training.
A minimum of 8 years experimental flight test experience as a Flight Test Engineer.
Excellent interpersonal skills to effectively communicate with colleagues across a wide range of technical disciplines. 
Strong technical and analytical skills. 
Must be able to work both independently and on a team and be able to work extended hours and travel as required. 
Read and speak English proficiently.
This position must meet US export control compliance requirements, therefore a candidate must qualify as a "US Person" as defined by 22 C.F.R. § 120.15. "US Person" includes US Citizens, lawful permanent residents, refugees, or asylees.
Desired
FTE graduate of a recognized test pilot school or equivalent on the job experience. 
Data analysis experience using Matlab, Python or similar. 
Civil aircraft certification experience including use of ARP 4754 processes for requirements and FAA AC 23-8C or AC 27-1B for flight test.
Experimental flight test experience as a Flight Test Engineer, preferably including VTOL or STOVL and fly-by-wire. 
Flight Analyst DER or ODA Unit Member.
Familiarity with FAA Order 4040.26C.
Compensation at Joby is a combination of base pay and Restricted Stock Units (RSUs). The target base pay for this position is $126,500 - $168,600/yr. The compensation package offered will be determined by location, job-related knowledge, skills, and experience.
Joby also offers a comprehensive benefits package, including paid time off, healthcare benefits, a 401(k) plan with a company match, an employee stock purchase plan (ESPP), short-term and long-term disability coverage, life insurance, and more
EEO
Joby Aviation is an Equal Opportunity Employer.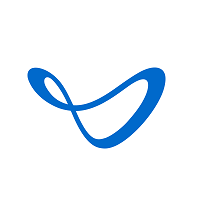 Electric Aerial Ridesharing