Fuel Cell Systems Control Engineer
Located in Northern California, the team at Joby Aviation is driven by our goal of creating an affordable, all-electric air transportation system. Imagine a piloted air taxi that takes off vertically, then quietly carries you and your fellow passengers over the congested city streets below, enabling you to spend more time with the people and places that matter most. Since 2009, our team has worked steadily to make this dream a reality. We've designed and tested many generations of prototype aircraft capable of serving in a network of electric air taxis. We're looking for talented, committed individuals to join our team as we push onwards toward certifying the Joby aircraft with the Federal Aviation Administration, scaling our manufacturing, and preparing to launch commercial service in 2025.
Overview
This engineer will play a key role in a small, fast-moving team and participate in architecture, design, and implementation of next generation hybrid fuel cell systems to power the future of distributed electric propulsion fly-by-wire aircraft. This engineer will work closely with the hardware, mechanical, integration, and flight-testing teams to design, develop, test and improve system-level behaviors.
Responsibilities
Develop the system control methodology
Implement the system control software in simulink code-generation
Specify the peripheral drivers for the control processor firmware (possibly implement the driver firmware)
Integrate the generated code onto the processor with the drivers and the Joby communication layer
Oversee bench testing and interpretation of data for controls development, validation and improvement
Tuning and calibration of complete systems on test stands, and on the aircraft.
support flight test to monitor system performance in real time and via post-flight data reviews

Unit-tests for build environment, sub-system validation testing, integration testing, flight testing, software in the loop testing

Integrate the generated code onto the processor with the drivers and the Joby communication layer -> Integrate the autogenerated simulink code, drivers, and our software framework

Create data analysis dashboards and tooling to understand system performance
Required
University degree in computer science, computer engineering, or electrical engineering
At least 2 years full time industry experience
Expert knowledge of System control
Expert knowledge of MATLAB Simulink for controls development
Knowledge of real time bare-metal firmware development
knowledge of object-oriented programming methodology and multi-layered system architectures
knowledge of multi-threaded systems
Experience with basic electronics debugging tools: oscilloscope, logic analyzer, multimeter
Experience with modern integrated development environments and debuggers
Basic understanding of version control technologies

Exposure to other languages such as: python, C#, C, SQL, python, and bash
Desired
Compensation at Joby is a combination of base pay and Restricted Stock Units (RSUs). The target base pay for this position is $79,900-$130,900/year. The compensation package will be determined by job-related knowledge, skills, and experience.
Joby also offers a comprehensive benefits package, including paid time off, healthcare benefits, a 401(k) plan with a company match, an employee stock purchase plan (ESPP), short-term and long-term disability coverage, life insurance, and more.
EEO
Joby is an Equal Opportunity Employer.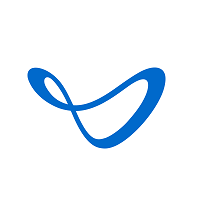 Electric Aerial Ridesharing