Airframe and Actuators - Test Engineer (Structures)
Located in Northern California, the team at Joby Aviation is driven by our goal of creating an affordable, all-electric air transportation system. Imagine a piloted air taxi that takes off vertically, then quietly carries you and your fellow passengers over the congested city streets below, enabling you to spend more time with the people and places that matter most.Since 2009, our team has worked steadily to make this dream a reality. We've designed and tested many generations of prototype aircraft capable of serving in a network of electric air taxis. We're looking for talented, committed individuals to join our team as we push onwards toward certifying the Joby aircraft with the Federal Aviation Administration, scaling our manufacturing, and preparing to launch commercial service in 2025.
Overview
Working as a Structural Test Engineer, you will support the Testing Team. As part of this team you will perform structural testing of flight critical structures for VTOL electric aircraft. Working in our structural test lab facility, the structural test engineer will prepare test procedures, assemble test setups, execute tests and analyze and report test data. The data collected during these tests will inform the company's hardware design efforts and pave the way to safe, production-ready airframes.
Responsibilities
Create test setups to validate the structural characteristics of primary and secondary aircraft structures (primarily composite) by working closely with the aircraft design teams to capture the nuances of aircraft design loads and operating conditions. Develop formal test plans, test procedures, instrumentation plans, test stand/fixture designs, data acquisition architectures, and any other necessary tools to allow for thorough and repeatable testing of specimens as discussed. Analyze data collected during the aforementioned tests to generate reports that will provide quantifiable feedback to the engineering teams that will allow them to optimize their designs.
Required
B.S. in Mechanical Engineering or a relevant discipline
2+ years of work experience in relevant industry.
Experience with hardware testing in a laboratory environment.
Structural engineering experience including non-metallic and composite materials, preferably aerospace structures.
Ability to perform hands on tests including setting up and executing tests with test hardware and data acquisition.
Excellent problem solving and communication skills.
Strong analytical background.
Experience using sensors such as strain gages, potentiometers, accelerometers, etc. (including sensor installation).
Fluent in data acquisition techniques, signal conditioning, and data processing techniques associated with above sensors.
Experience with mechanical design and manufacturing drawing creation, Computer Aided Design (CAD). 
Desired
M.S. in relevant discipline.
5+ years of work experience in relevant industry.
Experience with aircraft FAA certification processes.
Experience with industrial test laboratory environments and procedures.
Experience with Dassault Systemes CAD Catia, specifically using Generative Shape Design, Part Design and Assembly Design.
Experience working with advanced instrumentation, Digitial Image Correlation, Fiber Optic strain, etc.
Hands on machine shop skills using lathe, mill, welder, and other machine shop equipment.
Aircraft homebuilding or rapid prototyping experience is a plus.
Compensation at Joby is a combination of base pay and Restricted Stock Units (RSUs). The target base pay for this position is $112,600 - $189,800. The compensation package will be determined by job-related knowledge, skills, and experience.
Joby also offers a comprehensive benefits package, including paid time off, healthcare benefits, a 401(k) plan with a company match, an employee stock purchase plan (ESPP), short-term and long-term disability coverage, life insurance, and more
Joby Aviation is an Equal Opportunity Employer.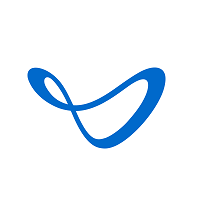 Electric Aerial Ridesharing