Cryogenic Storage Mechanical Engineer
Joby Aviation is seeking a passionate individual with extensive composite experience to join our flight physics team. In this role you will be responsible for the development & detailed design of cryogenic storage dewar. As an experienced engineer, you will also be responsible for providing guidance, technical knowledge and strategic insight to fellow team members.
As a part of the flight physics team, you will be deeply involved in everything from preliminary concept work, to actual production. For this role, you will have a strong understanding of material structural properties and cryogenic pressurized storage vessels. You will work closely with many disciplines, including our structural analysis, manufacturing and integration teams.
Responsibilities
Design of composite cryogenic storage systems and ancillary piping system to integrate equipment into other aircraft systems
Perform initial layout and sizing
Build detail CAD models, run detailed FEA models
Detailed drawing creation, GD&T
Support physical build of components, direct communication with vendors and collaboration with technicians in manufacturing
Perform functional and validation testing of built parts, with the support of a larger testing team
Provide and receive guidance to a cross-functional group of engineers
Required
5+ years of working experience in relevant industry
B.S. in mechanical engineering, aerospace engineering, or a relevant discipline
Strongly proficient in CAD
Strongly proficient in FEA
Experience with metallic and composite components, structural design and analysis
Experience in owning engineering parts or systems through at least one full design life cycle: from concept to detail design, analysis, build, validation testing and integration
Able to relocate permanently to Santa Cruz, CA
Desired
8+ years of working experience in relevant industry
M.S./Ph.D. in relevant discipline
Experience with Dassault Systemes/Catia CAD
Expertise in FEA (preferably Abaqus) of welded 5000 and 6000 series aluminum and 300 series SST pressurized structures for cryogenic applications
Experience in fracture analysis of pressure vessels under various conditions including crash loads
Critical Flaw size knowledge and safety of flight correlations 
Fatigue safety and cycle life 
Experience with pressure vessel safety codes, including CGA and ASME
Crash test and survivability and testing
Familiarity with high end liquified gas lines, fittings and types (AN, MS Swedgelock ect)
Compensation at Joby is a combination of base pay and Restricted Stock Units (RSUs). The target base pay for this position is $ $86,900 - $144,300/year. The compensation package will be determined by job-related knowledge, skills, and experience.
Joby also offers a comprehensive benefits package, including paid time off, healthcare benefits, a 401(k) plan with a company match, an employee stock purchase plan (ESPP), short-term and long-term disability coverage, life insurance, and more.
EEO
Joby Aviation is an Equal Opportunity Employer.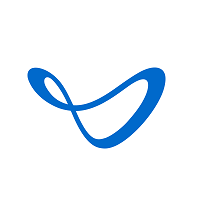 Electric Aerial Ridesharing