Powertrain and Electronics - Test Technician
Located in Northern California, the team at Joby Aviation is driven by our goal of creating an affordable, all-electric air transportation system. Imagine a piloted air taxi that takes off vertically, then quietly carries you and your fellow passengers over the congested city streets below, enabling you to spend more time with the people and places that matter most. Since 2009, our team has worked steadily to make this dream a reality. We've designed and tested many generations of prototype aircraft capable of serving in a network of electric air taxis. We're looking for talented, committed individuals to join our team as we push onwards toward certifying the Joby aircraft with the Federal Aviation Administration, scaling our manufacturing, and preparing to launch commercial service in 2025.
Overview
Joby Aviation is seeking a highly organized, passionate individual to join our Testing team. As part of this team, you will contribute to the development of flight-critical components and systems for VTOL electric aircraft. The Joby Aviation team is made up of extremely talented, hardworking, proactive, and hands-on individuals, operating in a very fast-paced and rewarding environment. We are looking to expand this team with like-minded individuals looking to make a mark in the transportation industry.
Responsibilities
Work closely with Test Engineers and Equipment Design Engineers to provide support in assembling, maintaining, and operating in-house designed test rigs, stands and fixtures. 
Install instrumentation and data acquisition systems using foil strain gauges, accelerometers, load cells, thermistors, etc. (including sensor installation). 
Support Test Engineers with assembling component/system-level electro-mechanical equipment with minimal supervision. 
Build wiring harness, soldering of electronics, and overall electrical craftsmanship. 
Set up, execute, and monitor validation and reliability tests at the component and system level as per the approved test plan. 
Aid in the development of technical work procedures and process documentation. 
Maintain a clean workspace and inventory of tools and equipment. 
Required
Hands-on attitude, and detail-oriented work habits in testing environment.
Experience with component assembly and systems integration of electronics.  
Excellent problem-solving & continuous improvement skills, analytical, multi-tasking.
Ability to operate and maintain a wide variety of instrumentation and analytical tools, hand and power tools and HV equipment. 
Positive attitude and willingness to put work as part of a team.
Ability to start work at 10/11AM (Late morning, 8 hour shift) if needed.
Desired
Create and coordinate scheduling of daily / weekly test schedules.
Understand and execute policies and procedures related to planning and scheduling.
One year experience in planning and scheduling in the industry preferred.
Excellent in Computer skills like Microsoft Excel, Word, and PowerPoint, excellent oral and written communication skills as these are required to accomplish day-to-day work activities.
IPC (or relevant) certification regarding rework and soldering. 
Experience with tool maintenance schedules and equipment calibration intervals. 
Experience with laboratory data analysis. 
Familiar with industrial test laboratory environments and procedures. 
Familiar with LabView, MATLAB. 
Experience with mechanical design and manufacturing drawing. 
Familiar with Computer Aided Design - Catia and Solidworks. 
Associates degree (Technical degree / Certificate preferred); or 3-5 years related experience.
Compensation at Joby is a combination of base pay and Restricted Stock Units (RSUs). The target base pay for this position is $39 - $45 per hour. The compensation package will be determined by job-related knowledge, skills, and experience.
Joby also offers a comprehensive benefits package, including paid time off, healthcare benefits, a 401(k) plan with a company match, an employee stock purchase plan (ESPP), short-term and long-term disability coverage, life insurance, and more.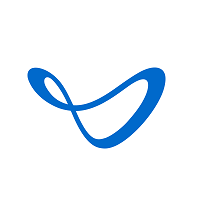 Electric Aerial Ridesharing