Senior Aerodynamics Simulation Engineer
Joby's Flight Research Team is looking for an experienced and driven senior aerodynamics simulation engineer to contribute to the research and development of novel aircraft configurations. We are a small, close-knit and agile team; the engineer will work closely with simulation software and controls engineers to bring flight dynamics modeling and simulation capabilities to the next level. The engineer will own aero modeling tools and data-driven workflows to enable accurate modeling of various vehicle configurations. The engineer is expected to act with agency, be flexible, and be capable of picking up a wide variety of tasks as required to keep the program moving forward.
Responsibilities
Develop high-performance aerodynamic tools for real-time simulation, including data-driven interaction models between propulsor wakes and lifting bodies.
Own aero modeling tools and workflows for representative modeling of various aircraft configurations.
Own aero analysis tools related to stability and control, to validate sizing and configuration-level assumptions.
Collaborate with simulation and control software engineers to improve simulation capabilities and control performance.
Iterate on aircraft configurations with aircraft design engineers.
Required
An advanced degree (PhD/MS/MEng) in related discipline and 2+ yrs industry experience. A university degree in related discipline and 5+ yrs industry experience will also be considered.
Fundamental and expert-level understanding of different modeling techniques and approaches, including vortex lattice, nonlinear lifting line, blade element momentum and CFD.
Expert-level knowledge and experience with aero modeling technique selection based on the requirements of different applications.
Familiarity and proficiency with Python.
Proficiency with professional software practices.
Desired
C++ proficiency
Fortran proficiency
Experience with Git/GitHub
This position must meet US export control compliance requirements, therefore a candidate must qualify as a "US Person" as defined by 22 C.F.R. § 120.15. "US Person" includes US Citizens, lawful permanent residents, refugees, or asylees.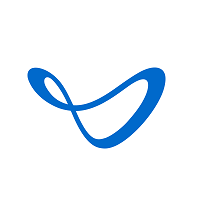 Electric Aerial Ridesharing