Technical Accounting Manager
Located in Northern California, the team at Joby Aviation is driven by our goal of creating an affordable, all-electric air transportation system. Imagine a piloted air taxi that takes off vertically, then quietly carries you and your fellow passengers over the congested city streets below, enabling you to spend more time with the people and places that matter most. Since 2009, our team has worked steadily to make this dream a reality. We've designed and tested many generations of prototype aircraft capable of serving in a network of electric air taxis. We're looking for talented, committed individuals to join our team as we push onwards toward certifying the Joby aircraft with the Federal Aviation Administration, scaling our manufacturing, and preparing to launch commercial service in 2025.
Overview
Joby is growing rapidly and we're looking for an experienced, hands-on Technical Accounting Manager to join our expanding Finance and Accounting team. You will report to the Head of Technical Accounting and have high visibility with our Executive Management team.
In this role, you will be responsible for preparing accounting positions on a range of technical accounting topics, including the implementation and compliance with new accounting standards. This will include writing accounting memos and working with the external auditors, business, and accounting team to develop and build alignment around accounting conclusions and ensure continued compliance upon implementation. You will also work closely with the Head of Technical Accounting in supporting M&A transactions including due diligence, valuation, and purchase accounting. This role will also be responsible for facilitating the education and training of the global accounting team and broader finance organization on technical accounting matters.
To be successful in this role, the ideal candidate will be knowledgeable of US GAAP, able to research and document complex accounting matters, clearing them with external auditors, as needed. We are also looking for someone who thrives and enjoys working in a fast-paced, complex environment to support our continued growth and success. This job is based out of one of Joby's California locations in San Carlos, Santa Cruz, or Marina. Remote work from the San Francisco Bay Area is a possibility.
Responsibilities
Ensure timely research and accurate implementation of US GAAP standards. Key areas of expertise to be successful include Equity/Debt (ASC 480), Contracts in entity's own equity (ASC 815-40), leases (ASC 842), business combinations (ASC 805), stock-based compensation (ASC 718), and revenue recognition (ASC 606) amongst others.
Perform non-standard contract reviews to identify any complex accounting issues and draft accounting memos to document positions.
Identify and assess the impact on the company of current reporting trends and proposed US GAAP standards.
Prepare and advise on the timely and accurate documentation of accounting for significant and non-routine accounting transactions and events.
Support M&A transactions including assistance with due diligence, review of valuation reports, and purchase accounting memo preparation.
Collaborate with the SEC Reporting team, including reviewing quarterly and annual financial reports - Forms 10-Q/K.
Preparation of disclosure checklists for quarterly and annual disclosures in the consolidated financial statements.
Assist in inventory costing and valuation.
Assist in training global accounting teams and the broader finance organization on technical accounting matters.
Build effective relationships with external auditors and accounting technical advisors.
Perform special projects and identify and analyze specific problem areas, and make recommendations on accounting approaches or corrective actions as relevant.
Required
BS degree in Business Administration, Finance, Accounting, or related field
CPA degree
Minimum of 4 years of relevant experience (technical accounting at a large, public company; Big 4 public accounting – national office experience is a plus; or a combination)
Comfortable working in a fast-paced environment.
Desired
Compensation at Joby is a combination of base pay and Restricted Stock Units (RSUs). The target base pay for this position is $112,500-$150,000. The compensation package offered will be determined by location, job-related knowledge, skills, and experience.
Joby also offers a comprehensive benefits package, including paid time off, healthcare benefits, a 401(k) plan with a company match, an employee stock purchase plan (ESPP), short-term and long-term disability coverage, life insurance, and more.
Joby Aviation is an Equal Opportunity Employer.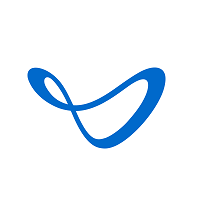 Electric Aerial Ridesharing