Ground Support Equipment - 2023 Fall Intern
Located in Northern California, the team at Joby Aviation is driven by our goal of creating an affordable, all-electric air transportation system. Imagine a piloted air taxi that takes off vertically, then quietly carries you and your fellow passengers over the congested city streets below, enabling you to spend more time with the people and places that matter most. Since 2009, our team has worked steadily to make this dream a reality. We've designed and tested many generations of prototype aircraft capable of serving in a network of electric air taxis. We're looking for talented, committed individuals to join our team as we push onwards toward certifying the Joby aircraft with the Federal Aviation Administration, scaling our manufacturing, and preparing to launch commercial service in 2025.
Overview
Joby Aviation is seeking a highly organized, passionate individual to join our Ground Support Equipment Team. As part of this team, you will be working on the development of charging and thermal conditioning systems for VTOL electric aircraft. Work will include the assembly, testing, installation and debugging of electrical and thermal systems and components. The projects will be dynamic, fast paced, and well-funded.
Responsibilities
Assembly of prototype and production ground support equipment assemblies, sub-systems and systems including power, control and thermal management hardware.
Testing, troubleshooting and analysis of design, assembly and performance issues that arise in hardware and software.
Documentation of processes, tests, test results and issue resolutions.
Reporting on work to engineering staff.
Required
2+ years of progress toward a B.S. degree or equivalent in Mechanical, Electrical, Aerospace or Mechatronics engineering or a related discipline.
Strong problem solving skills and engineering fundamentals.
Strong communication and social skills. The ability to work with many different people and manage working relationships. Ability to communicate complex technical concepts in a clear and efficient manner.
Relevant academic project or prior employment experience.
Demonstrated hands-on prototyping and debugging experience.
Familiarity with mechanical CAD, basic shop and machine shop tools, electrical bench tools (scope, meter, power supply) and high-level embedded device programming.
Pursuant to various local, state, and federal regulations, you must show proof of your full COVID-19 vaccination status prior to your start date. Exemption requests are available for bona fide religious and medical circumstances.
Desired
Joby Aviation is an Equal Opportunity Employer.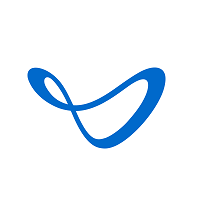 Electric Aerial Ridesharing