Quality Inspector, Mechanical Assemblies
Located in Northern California, the Joby Aviation team has been steadily working toward our goal of providing safe, affordable, fully electric air transportation that is accessible to everyone. Imagine an air taxi that takes off vertically, then quietly and quickly carries you over the congestion below, giving you back that time you'd otherwise spend sitting in traffic. Technology has advanced to the point where designing and operating an all-electric aircraft is completely viable. Our team has been discreetly designing and flight testing this vehicle and is looking for talented individuals to see it through certification and high rate production.
Overview
Joby Aviation is seeking a highly organized, passionate individual to join our quality assurance team. As part of this team, you will perform incoming, source inspection (at a supplier location) and final inspection of Mechanical Assemblies for VTOL electric aircraft. The inspection process will help baseline the company's Mechanical design efforts and pave the way for production. The Joby Aviation team is made up of extremely talented, hardworking, proactive, and hands-on individuals, operating in a very fast-paced and rewarding environment. We are looking to expand this team with like-minded individuals looking to make a mark in the transportation industry. We are hiring for our San Carlos and Marina locations.
Responsibilities
Perform receiving inspection on supplied Mechanical parts
Perform in-process inspection during Mechanical part build up
Perform final inspection on completed Mechanical parts
Perform final inspection on the completed Work Order paperwork package
Perform ad hoc part and process inspections
Document and relay nonconformance information
Conduct first article inspection and generate first article inspection reports in compliance with SAE AS9102 (as required)
Conduct Foreign Object Damage (FOD) inspections/audits
Required
High-school diploma or GED plus three (3) years of on-the-job experience as a mechanical inspector in related discipline
Proficient use of inspection tools or machinery (i.e. surface plate, thread gauges, pin gauges, micrometers, calipers, height master and height gauge, Jo-Blocks, impression molds)
Understand how to measure using surface plate layouts
Working knowledge of geometric dimensioning and tolerancing (GD&T), and understanding the x, y, z coordinate system
Ability to read and interpret quality control specifications, blueprint drawings and engineering specifications including mechanical and electrical symbols and conventions, key, critical, major and minor characteristics
Must know basic quality terms, definitions and concepts.
Must understand types of measurement, measurement terminology and the different types of measurement scales
Must know the difference between accuracy and precision and be able to select the appropriate measuring tools and techniques
Must have basic calibration knowledge
Must be able to identify/recognize inspection errors and nonconformances and initiate corrective action
Must understand sample size requirements for lots and pulling random samples
Understanding different testing methods
Understand traceability (product, material and calibration)
Ability to work within a team environment
Desired
General knowledge of ASME Y14.5M
Proficient use of Keyance, OMM, Faro Arm and Romer Arm
Proficient with Polyworks and Control X Software
Ability to program a Coordinate Measuring Machine
Knowledge of AS9102 First Article Inspection Requirement
Understanding basic statistical terms and techniques, how to plot data and how to recognize out-of-control conditions
Ability to use inspection planning tools and perform a product audit; determine sample size for lots; pull random samples
Strong knowledge of basic mathematical operations and perform measurement conversions; be able to solve for x; add and subtract degrees, minutes, and seconds.
ASQ Certified Quality Inspector Certificate
Compensation at Joby is a combination of base pay and Restricted Stock Units (RSUs). The target base pay for this position is $28-$32/hour. The compensation package will be determined by job-related knowledge, skills, and experience.
Joby Aviation is an Equal Opportunity Employer.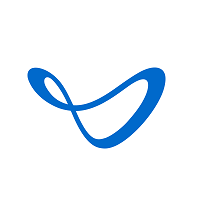 Electric Aerial Ridesharing