Onsite Medical Representative (Temporary)
Located in Northern California, the team at Joby Aviation is driven by our goal of creating an affordable, all-electric air transportation system. Imagine a piloted air taxi that takes off vertically, then quietly carries you and your fellow passengers over the congested city streets below, enabling you to spend more time with the people and places that matter most. Since 2009, our team has worked steadily to make this dream a reality. We've designed and tested many generations of prototype aircraft capable of serving in a network of electric air taxis. We're looking for talented, committed individuals to join our team as we push onwards toward certifying the Joby aircraft with the Federal Aviation Administration, scaling our manufacturing, and preparing to launch commercial service in 2025.
Overview
The Joby Environmental, Health & Safety (EHS) team aims to provide tools, resources, and environments that support safe, efficient, healthy behaviors and encourage employees to proactively manage their health and wellbeing. To support these goals, Joby is seeking an experienced and innovative Onsite Medical Representative (OMR) to join our team. In this position, you will work closely with the EHS site managers, Joby Health Nurses and Joby Safety team. You will be required to independently evaluate and provide first aid (e.g., for musculoskeletal injuries), advise Joby Team Members on occupational and non-occupational injuries, have great verbal communication skills, and be able to connect with Teammembers, as well as Joby Leads. You should enjoy learning and applying your knowledge about health & wellness to provide care for Joby Teammembers on a daily basis. You will refer care to outside medical providers as needed, and learn about OSHA regulations, risk, and analysis. Practical ergonomics experience is advantageous.
Responsibilities
The OMR will function as a part of the larger team onsite, helping to provide assistance with all first aid needs and support operations as needed.
The OMR will also participate, as needed in incident investigations and weekly case management review meetings. 
Provide triage, first aid, and/or referral to outside medical providers, if indicated. 
Minimize the AA risk of injury through awareness, education and proactive engagement.
Maintain all records of care provided to Joby Teammates. 
Develop a first aid care plan for Joby Teammates recovering from an injury, focused on injury improvement, including self-care instructions as needed.
Facilitate and maintain the workers' compensation and return to work process for associates with work related injuries.
Monitor and ensure appropriate medical supply inventory is maintained.
Participate in special projects and ad hoc tasks as assigned.
Willing to be trained to teach first aid, CPR, and AED certification classes.
Communicate effectively.
Display professional behavior.
Multitask and have exceptional time management skills.
Work in and embrace an inclusive and diverse atmosphere
Follow direction, policy, and procedures.
Maintain composure in emergencies and lead emergency response at the site.
We are open to hiring candidates to work out of one of the following locations:
Santa Cruz, CA, USA
San Carlos, CA USA
Marina, CA USA
Required
High school or equivalent diploma
Must have a valid card evidencing successful completion of a first aid, CPR, and AED course from the American Heart Association or American Red Cross
Must have ONE of the following listed below:
Current valid Emergency Medical Technician Basic Certification from the Department of Health OR the National Registry of Emergency Medical Technicians (NREMT) OR
In the last three years, six months job experience as a Military Medical Technician (Canada), Combat Medic (USA), Field Medic (USA), Healthcare Specialist (USA), Hospital Corpsman (USN), Aerospace Medical Service Technician (USAF); OR
In the last three years, six months job experience in a care provider role AND a Bachelor's degree from an accredited academic institution in: Exercise Sciences, Exercise Physiology, Health Sciences, or Kinesiology
Desired
Certified to teach first aid, CPR, and AED training from American Heart Association or American Red Cross 

Proficient in Microsoft Office 

Experience with an industrial wellness program 

Passion for promoting health and wellness 

Experience coaching on body mechanics

Experience managing musculoskeletal disorders

Experience in ergonomics

Experience with OSHA regulations

Experience with Workers Compensation

Proficient in digital recordkeeping
Compensation at Joby is a combination of base pay and Restricted Stock Units (RSUs). The target base pay for this position is $26-$30/hour. The compensation package will be determined by job-related knowledge, skills, and experience.
Joby also offers a comprehensive benefits package, including paid time off, healthcare benefits, a 401(k) plan with a company match, an employee stock purchase plan (ESPP), short-term and long-term disability coverage, life insurance, and more.
EEO
Joby is an Equal Opportunity Employer.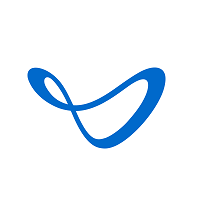 Electric Aerial Ridesharing