Test Pilot (Marina, CA or Edwards AFB vicinity)
Located in Northern California, the team at Joby Aviation is driven by our goal of creating an affordable, all-electric air transportation system. Imagine a piloted air taxi that takes off vertically, then quietly carries you and your fellow passengers over the congested city streets below, enabling you to spend more time with the people and places that matter most. Since 2009, our team has worked steadily to make this dream a reality. We've designed and tested many generations of prototype aircraft capable of serving in a network of electric air taxis. We're looking for talented, committed individuals to join our team as we push onwards toward certifying the Joby aircraft with the Federal Aviation Administration, scaling our manufacturing, and preparing to launch commercial service in 2025.
Overview
Joby Aviation is seeking a passionate and driven test pilot to join our flight test team. This role requires a wide range of knowledge and skill that includes planning and flight testing experimental CTOL/VTOL fly-by-wire aircraft and supporting all certification flight test related activities. Formal test pilot training and/or experience is essential, as is flexibility in outlook to adapt core flight test principles to a radically new aviation environment. Either or both VSTOL and DER or AR qualification is desired.
Responsibilities
Perform flight test activities including test planning, text execution as pilot (both remote UAV and inhabited flight test), chase pilot, flight debriefs and post flight analysis and reporting
Perform simulator testing both, development, Failure Modes and Effects Testing and other purposes
Contribute to flight readiness reviews, test safety reviews and other flight test admin activities
Perform flight test engineering duties including test card preparation, test direction and other control room responsibilities
Perform miscellaneous engineering duties as tasked
Complete all required documentation in accordance with established company and FAA procedures
Observe all laws, regulations, and other applicable obligations wherever and whenever business is conducted on behalf of the Company
Expected to work in a safe manner in accordance with established operating procedures and practices
Other duties as assigned or required
Required
Long course graduate of recognized test pilot school or, exceptionally, equivalent on-the-job training
At least 3 years additional flight test experience post training, with at least 50 hours experimental or certification flight test experience as test pilot
Bachelor's of Science degree or equivalent experience and training
Fixed Wing and / or Rotorcraft Commercial Certificate
A minimum of 1,000 hours pilot in command flight time
Excellent interpersonal skills
Ability to work extended hours and travel as required
Read and speak English proficiently
Desired
Both fixed wing and rotary wing flight test experience, with principal experience in fixed wing
AV-8 or F-35B experience and/or V-22 experience
FAA certification flight test experience
Flight instructional experience
Test pilot school instructional experience
Experience with all-electric aircraft
Flight test DER or AR
Compensation at Joby is a combination of base pay and Restricted Stock Units (RSUs). The target base pay for this position is $175,648 -$254,805/year. The compensation package will be determined by job-related knowledge, skills, and experience.
Joby also offers a comprehensive benefits package, including paid time off, healthcare benefits, a 401(k) plan with a company match, an employee stock purchase plan (ESPP), short-term and long-term disability coverage, life insurance, and more.
Joby Aviation is an Equal Opportunity Employer.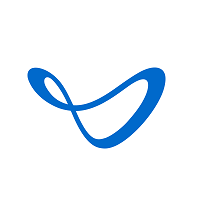 Electric Aerial Ridesharing