Finance Manager, Special Projects
Located in Northern California, the team at Joby Aviation is driven by our goal of creating an affordable, all-electric air transportation system. Imagine a piloted air taxi that takes off vertically, then quietly carries you and your fellow passengers over the congested city streets below, enabling you to spend more time with the people and places that matter most. Since 2009, our team has worked steadily to make this dream a reality. We've designed and tested many generations of prototype aircraft capable of serving in a network of electric air taxis. We're looking for talented, committed individuals to join our team as we push onwards toward certifying the Joby aircraft with the Federal Aviation Administration, scaling our manufacturing, and preparing to launch commercial service in 2025.
Overview
This role will require you to provide world class financial support as we develop partnerships and initiatives that will accelerate aircraft development and go-to-market efforts. You will work with internal company stakeholders to develop financial models and provide analysis and advice to optimally structure these initiatives. Strong communication skills, an entrepreneurial mindset and business/financial acumen are required for success, as this role works across all levels and functions of the Joby organization.  
You will report directly to Joby's Head of Finance, will work closely with the CFO and support the wider Strategy, Policy, Operations, Legal, Finance and Product teams. You will help build and manage large scale partnerships from the ground up, and your contribution will be key to unlocking the delivery of this exciting new Urban Air Mobility service.
The ideal candidate will have high level financial modeling skills, a firm understanding of finance and accounting concepts, superb analytical abilities, excellent customer service skills and a voracious appetite for learning and improvement. The ideal candidate is an effective presenter and can balance getting the details right while moving quickly in a results-driven environment. Over time, this candidate must have the capability and flexibility to provide financial support across various finance roles.
The work location for this position is either San Carlos, CA or Santa Cruz, CA.
Responsibilities
Take financial ownership of multiple partnerships and initiatives
Develop sophisticated financials models to aid decision making, supported by deep research into the underlying economics
Provide analysis, advice and recommendations on options and appropriate structuring of initiatives
Interface with external executives alongside seasoned strategy professionals on complex deals
Interface closely with leaders on the Joby Product, Policy, Finance, Legal and Ops Teams 
Produce financial analysis to understand and compare Joby with our competitors
Handle a high volume of activity and the fast pace of our company
Required
Minimum of 4 years relevant experience with a proven track record in Financial Strategy & Planning, Business Development or Management Consulting 
BS degree in finance, accounting or related field
Experience with establishing, maintaining, and fostering C-level relationships at partner companies
Ability to be proactive and handle uncertainty and ambiguity
Ability to fuse finance, business, strategy, and legal concepts to support complex, multi-faceted deals
Outstanding communication and interpersonal skills
Strong academic background: business or finance required
Ability to work cross-functionally at all levels of the organization. Can work effectively with anyone from a CEO to a counterparty's field ops manager. Can lead priorities and succeed in a highly matrixed organization
Passion for Joby's mission and ability to thrive under pressure in an unstructured, fast paced environment
Desired
Experience in the tech, mobility or aviation industry
MBA or advanced degree
Experience with financial planning tools
Compensation at Joby is a combination of base pay and Restricted Stock Units (RSUs). The target base pay for this position is $82,300 - $142,300/yr. The compensation package will be determined by job-related knowledge, skills, and experience.
Joby also offers a comprehensive benefits package, including paid time off, healthcare benefits, a 401(k) plan with a company match, an employee stock purchase plan (ESPP), short-term and long-term disability coverage, life insurance, and more.
EEO
Joby is an Equal Opportunity Employer.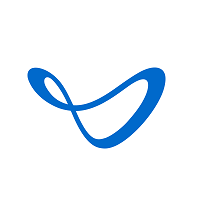 Electric Aerial Ridesharing