Cook
Located in Northern California, the Joby Aviation team has been steadily working toward our goal of providing safe, affordable, fully electric air transportation that is accessible to everyone. Imagine an air taxi that takes off vertically, then quietly and quickly carries you over the congestion below, giving you back that time you'd otherwise spend sitting in traffic. Technology has advanced to the point where designing and operating an all-electric aircraft is completely viable. Our team has been discreetly designing and flight testing this vehicle and is looking for talented individuals to see it through certification and high-rate production.
Overview
Joby Aviation is looking for a Cook. You will be a valued team member helping to provide a great experience for our staff members. We are a small team, and everyone helps out in all tasks including prepping, cooking and cleaning.
Responsibilities
Prepare ingredients to use in cooking (chopping and peeling vegetables, cutting meat etc.)
Cook food in various utensils or grillers
Check food while cooking to stir or turn
Ensure great presentation by dressing dishes before they are served
Keep a sanitized and orderly environment in the kitchen
Ensure all food and other items are stored properly
Check quality of ingredients
Load and unload dishwashing machines
Wash specific items by hand (e.g. wooden cutting boards, large pots and delicate china)
Store clean dishes, glasses and equipment appropriately
Set up workstations before meal prep begins
Required
Proven experience as cook
Experience in using cutting tools, cookware and bakeware
Knowledge of various cooking procedures and methods (grilling, baking, boiling etc.)
Ability to follow all sanitation procedures
Ability to work in a team
Very good communication skills
Time management skills
Attention to detail and sanitation rules
Availability to work in shifts, during weekends and evenings
High school diploma or equivalent; Diploma from a culinary school will be an advantage
Desired
Honesty: We encourage a safe environment where open and honest communication is a standard business practice.
Attitude is Everything: It all starts with having the right mindset. We require a positive attitude. You cannot create success for yourself, our company, and coworkers with a negative mindset.
Quality: We take pride in our work and strive to deliver excellence with our services and installations.
Integrity: We do what we say we will do and hold ourselves accountable.
Teamwork: We work together as a group, to become part of something bigger than one individual to achieve a common goal.
Compensation at Joby is a combination of base pay and Restricted Stock Units (RSUs). The target base pay for this position is $23-$26/hour. The compensation package will be determined by job-related knowledge, skills, and experience.
Joby also offers a comprehensive benefits package, including paid time off, healthcare benefits, a 401(k) plan with a company match, an employee stock purchase plan (ESPP), short-term and long-term disability coverage, life insurance, and more.
Joby Aviation is an Equal Opportunity Employer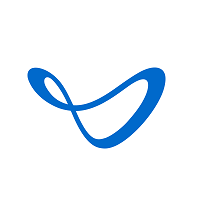 Electric Aerial Ridesharing