Payroll Specialist
Located in Northern California, the team at Joby Aviation is driven by our goal of creating an affordable, all-electric air transportation system. Imagine a piloted air taxi that takes off vertically, then quietly carries you and your fellow passengers over the congested city streets below, enabling you to spend more time with the people and places that matter most. Since 2009, our team has worked steadily to make this dream a reality. We've designed and tested many generations of prototype aircraft capable of serving in a network of electric air taxis. We're looking for talented, committed individuals to join our team as we push onwards toward certifying the Joby aircraft with the Federal Aviation Administration, scaling our manufacturing, and preparing to launch commercial service in 2025.
Overview
Joby is looking for an efficient Payroll Specialist on a temporary basis to be responsible for all payroll processes. The Payroll Specialist's duties include the management of employee data, ensuring the accuracy of timesheets, computing wages, and ensuring employees are paid correctly and on time.
To be successful in his role you should have strong numeracy skills and a high level of accuracy, and be able to multitask effectively. This job is based out of Joby's Santa Cruz, CA location. Part-time remote, and part-time in office is a possibility.
Responsibilities
Providing information and answering employee questions about payroll related matters.
Managing electronic timekeeping systems.
Calculating payable hours, bonuses, tax withholdings, and deductions.
Preparing and issuing earnings statements.
Issuing paychecks and managing direct deposits.
Maintaining employee records.
Coordinating with the HR department to ensure correct employee data.
Required
Degree in business administration, finance, accounting or related field
2+ years of experience in payroll administration, or a related field such as bookkeeping
Excellent verbal and written communication skills
In-depth understanding of human resources and labor rules and regulations 
Attention to detail and strong numeric skills
Working knowledge of ADP Workforce Now
Proficiency in Google Suite and Excel
Strong organizational and time management skills 
Ability to prioritize tasks effectively
Desired
The target base pay for this position is $31-$50/hr. Compensation will be determined by job-related knowledge, skills, and experience.
EEO
Joby is an Equal Opportunity Employer.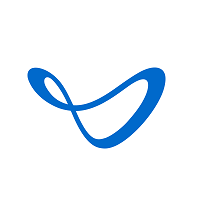 Electric Aerial Ridesharing