IT & Security Manager
Who we are:
Founded in 2017, Gatik is the leader in autonomous middle mile logistics. We deliver goods safely and efficiently using medium duty trucks with a focus on short-haul, B2B logistics for Fortune 500 customers such as Walmart and Loblaw. Gatik enables our customers to optimize their hub-and-spoke operations, enhance service levels and product flow across multiple locations while reducing labor costs and meeting an unprecedented expectation for faster deliveries.
About the role:
Gatik is hiring a Manager, IT & Security to support our growing organization. This role will oversee multiple IT operational functions including Networking, Services (Service Desk and Techs), Asset Management, Enterprise Administration including Active Directory, and Enterprise Security. This individual will Identify, prioritize, and provide justification for the implementation of business-focused IT solutions solving multiple goals such as cost savings, efficiency, data collection/availability, and revenue generation; Ensure projects are delivered on time, on budget, and achieve the stated goals
This role is onsite 4 days a week at our Mountain View, CA office!
What you'll do:
Build and manage a team of experts to address current and future business objectives while ensuring a lean IT & Security organization 
Design, document, and implement end-to-end enterprise processes including asset management, employee lifecycle - onboarding and offboarding, access management policies
Identify and implement new solutions/technologies, upgrade existing solutions, and enhance existing capabilities
Implement/Oversee the management of the company's Information Security Management System (ISMS), including ISO27001 standards, and ensure their ongoing effectiveness
Development, implementation, and continuous improvement of information security policies, procedures, and guidelines to protect the organization's assets and minimize risk including MDM, Endpoint Protection, etc
Program management for both IT operations and solution implementation; Oversee change management and communications as it relates to IT systems
Manage and negotiate with potential and existing vendors including negotiating MSA's, pricing, SOWs, and terms; while providing guidance to internal procurement and FP&A teams
Manage access to a portfolio of SaaS applications ensuring secure and role-based-access-controls. Ensure regulatory compliance of applications, while defending access levels to internal and external auditors
Regularly review SaaS portfolio, identify redundancies, and periodically conduct IT-led committees for vendor reviews
Manage a fleet of hardware and software assets ensuring productive and secure specifications for Linux, Mac, and Windows environments
Work with cross-functional teams including People Ops, Facilities, Procurement, Legal, Engineering, etc. to execute projects, ensure quality deliverables
Ensure creating documentation and execution of security and privacy policies, standards and procedures
Run the IT Service desk, define and manage ticket SLAs, and move towards greater automation (and where appropriate) self-service of tickets
Ensure resources are appropriately prioritized, balanced, and applied across multiple active projects
What we're looking for:
Bachelor's or Master's degree in the field of Computer Science, Information Systems, Software Engineering, or similar field
7+ years of work experience in a leadership role at pre-IPO organizations managing multiple IT functions
Experience overseeing solutions crossing multiple platforms (on Prem, Hosted, and SaaS)
Specific experience with cloud environments (Azure), big data systems, and Linux OS
Experience working in security compliance and privacy programs, including SOC2, ISO 27001, ISO 27017, ISO 27018, FedRAMP, HIPAA, GDPR
Experience with Cloud Infrastructure, Infrastructure-as-Code, Version Control Systems, Risk Management, Vulnerabilities, and related security processes
Experiencing overseeing multiple enterprise-level systems and corresponding integrations
Experience in the Autonomous Vehicle, Robotics, or AI industry preferred
Excellent interpersonal and communication skills (both written and verbal) are required
Must be self-directed and have the ability to make decisions in ambiguous situations
Strong project management skills; project outline, results-driven, & time bound execution a must
More about Gatik:
With headquarters in Mountain View, CA and offices in Canada, Texas and Arkansas, Gatik is establishing new standards of success for the autonomous trucking industry every day. Visit us at Gatik for more company information and Jobs @ Gatik for more open roles.
Gatik News:
Taking care of our team:
At Gatik, we connect people of extraordinary talent and experience to an opportunity to create a more resilient supply chain and contribute to our environment's sustainability. We are diverse in our backgrounds and perspectives yet united by a bold vision and shared commitment to our values. Our culture emphasizes the importance of collaboration, respect and agility.
We at Gatik strive to create a diverse and inclusive environment where everyone feels they have opportunities to succeed and grow because we know that together we can do great things. We are committed to an inclusive and diverse team. We do not discriminate based on race, color, ethnicity, ancestry, national origin, religion, sex, gender, gender identity, gender expression, sexual orientation, age, disability, veteran status, genetic information, marital status or any legally protected status.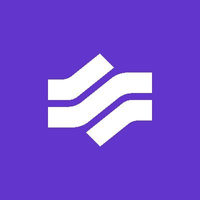 Autonomous Delivery Network for the Middle Mile