Customer Success Manager
As a Customer Success Manager, you own the entire lifecycle of our customers - from kickoff, to onboarding, to account reviews, and renewals. You are a creative problem solver who is committed to ensuring the success of our municipal partners. You'll also be the first line of defense to customer inquiries (i.e. Zendesk tickets) and communication. With keen observational and communication skills, you relay the "voice of the customer" to the rest of the organization - distilling valuable insights on product feedback, customer challenges, and customer success stories.
Responsibilities
Launch newly signed small to medium transit agencies, from kickoff to go-live and support your customer portfolio through their entire life cycle including defining success metrics, milestones, and account reviews with the customer.
Provide concierge support for any transit agency customer inquiries (i.e. fare modification requests via Zendesk tickets)
Help our agencies rapidly & accurately resolve any issues they may have when using Token Transit
Improve and iterate on our existing transit agency staff FAQ's, self-help resources, and support processes. Produce and maintain customer and rider training materials.
Collaborate with Engineering, Sales, and other cross-functional peers on specific user-impacting issues, product requests, and product roadmap. Advocate and be the voice of our customers.
Understand and prioritize transit agency technology needs to ensure the features and tools developed deliver value to our customers
Share and empower our transit agency customers with best practices, peer agency connections, and a depth of knowledge in transit and transit fare payment.
About You
You are passionate about the transportation space including sustainable, equitable, safe, affordable, accessible and efficient modes of travel. You are a public transit advocate and have actively pursued opportunities and engagement in that space.
You have 2+ years of Customer Success experience in enterprise SaaS in the Business-to-Business transportation/transit/urban planning space with government customers. Experience implementing and supporting hardware products is a nice to have.
You are very comfortable working with a wide range of personality types and feel comfortable picking up the phone to cold call partners and resolve issues.
You are an entrepreneurial self-starter who can build and improve existing processes with little oversight and direction.
You have managed a high-value customer portfolio or managed high-value projects
You are very analytical and love dashboards, metrics, and data.
You are a tireless investigator. When an issue arises, you own it until resolution.
You hear challenges from others and have a burning desire to solve them. You stay calm and seek creative ways to deliver solutions.
You have a fascination with communities of all sizes: large and small, rural and urban.
You are a strong communicator and are energized by spending the day speaking with and listening to our customers.
Diversity, Inclusion, and Belonging
Public transit is overwhelmingly used by more people of color, more women, and more marginalized communities than other modes of transportation. We know it's important that the diversity and voices of our riders and transit agency customers are represented at the decision making tables at Token Transit. We encourage candidates of all races, genders, sexual orientations, ages, identities, and backgrounds to apply. Please don't hesitate to apply and share your story with us even if it feels like the requirements above don't quite fit.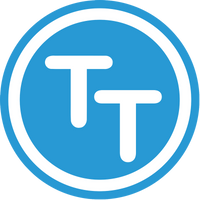 Complete Fare Payment Platform for Public Transit